LHS Invitational Volleyball Brackets for Saturday, Sept 24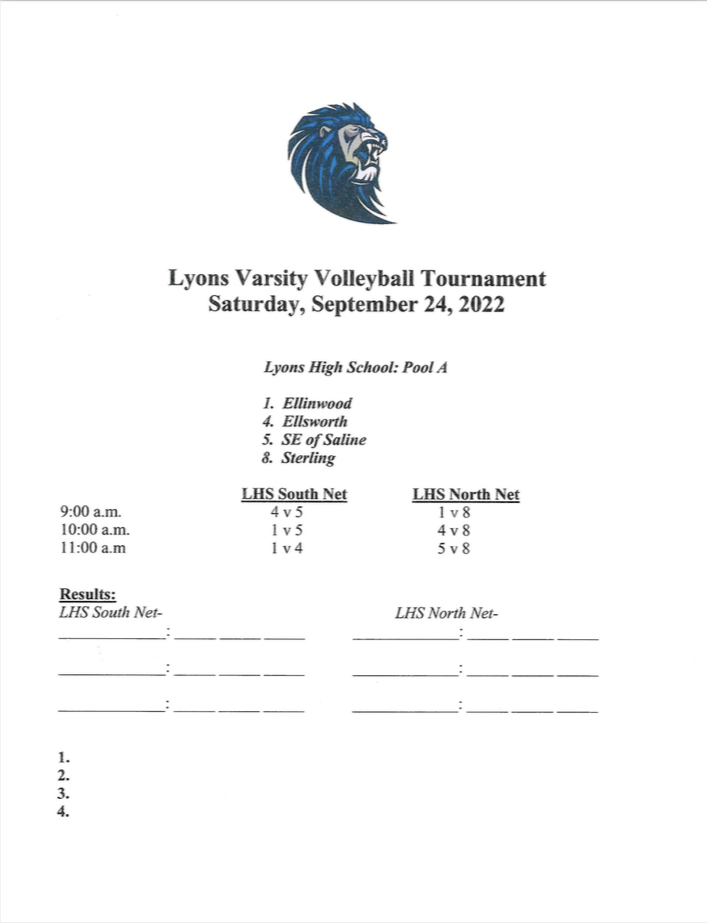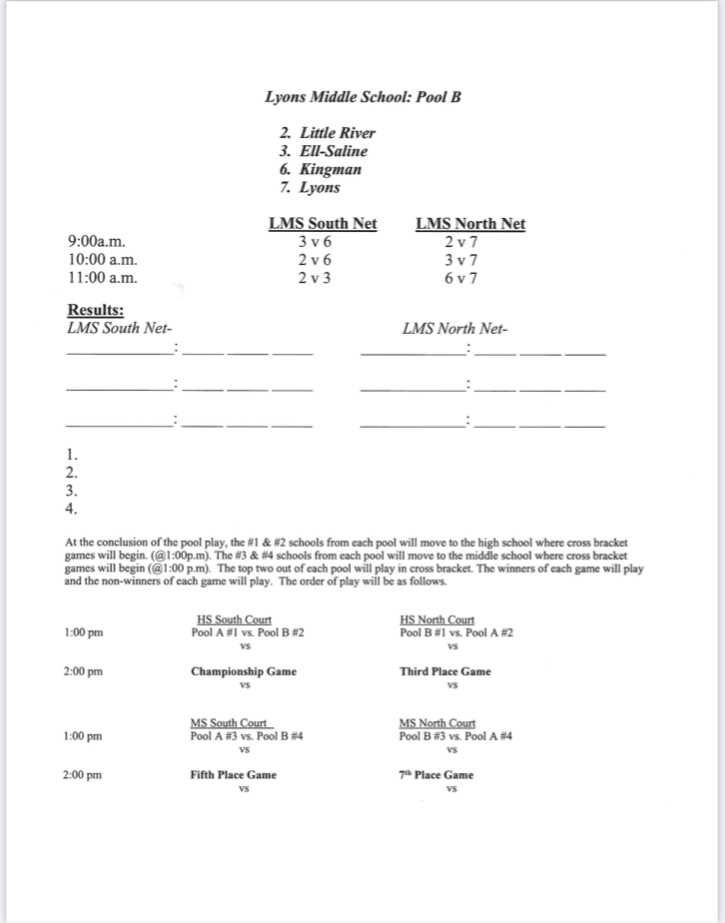 LHS Volleyball Tri TEAMS: Lyons, Pratt and Nickerson WHERE: Lyons WHEN: Tuesday, Sept 27 TIME 5:00 PM South Net – Varsity North Net – Junior Varsity 5:00 - Lyons vs Pratt 5:00 – Nickerson vs Pratt 6:00 - Pratt vs Nickerson 6:00 – Lyons vs Nickerson 7:00 – Lyons vs Nickerson 7:00 – Lyons vs Pratt Middle School Gym: C-Team/Freshman 5:00 – Lyons vs Nickerson 6:00 – Lyons vs Pratt 7:00 – Nickerson vs Pratt

Lyons Lady Lions VB drop 2 to Hesston 23-25, 23-25 and then defeat Haven in 3 sets 21-25, 25-18, 25-12

LHS Football vs Haven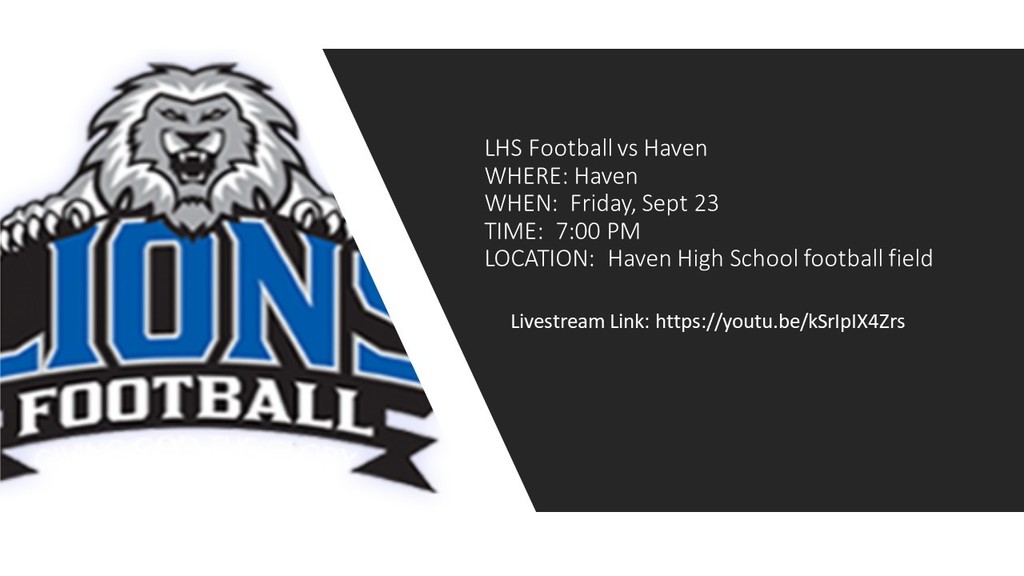 Lyons Cross Country Classic WHERE: Lyons WHEN: Tuesday, Sept 27 TIME: 4:00 PM ORDER OF EVENTS: 4:00 p.m. Middle School 7 th boys and girls(10 medals each race) ***We will be running 1 mile in the 7 th grade division*** 4:25 p.m. Middle School 8 th boys and girls(10 medals each race) 4:40 p.m. Girls JV 5K race (10 medals) 5:10 p.m. Boys JV 5K race (10 medals) 5:40 p.m. Girls Varsity 5K race (15 medals) 6:10 p.m. Boys Varsity 5K race (15 medals) 6:40 p.m. Presentation of team awards LOCATION: Lyons High School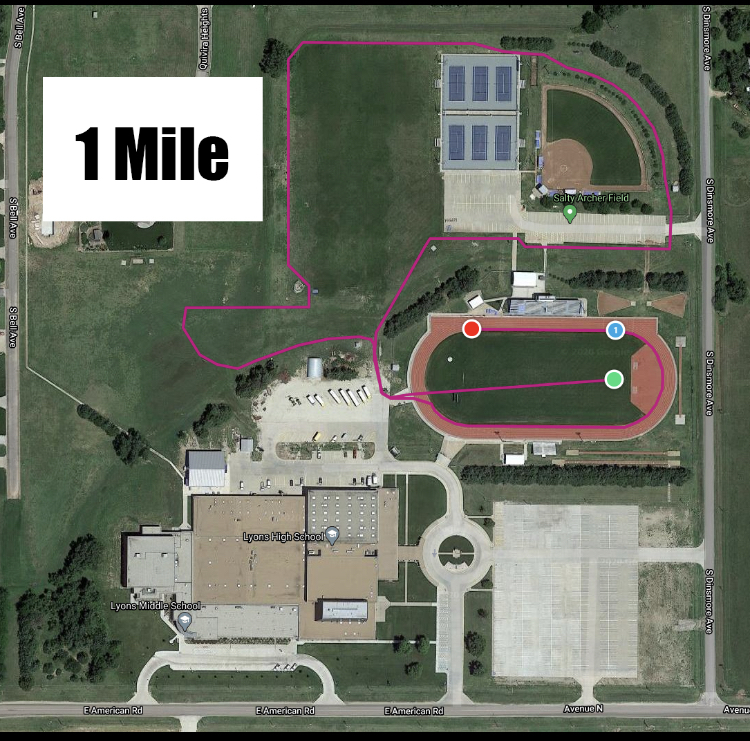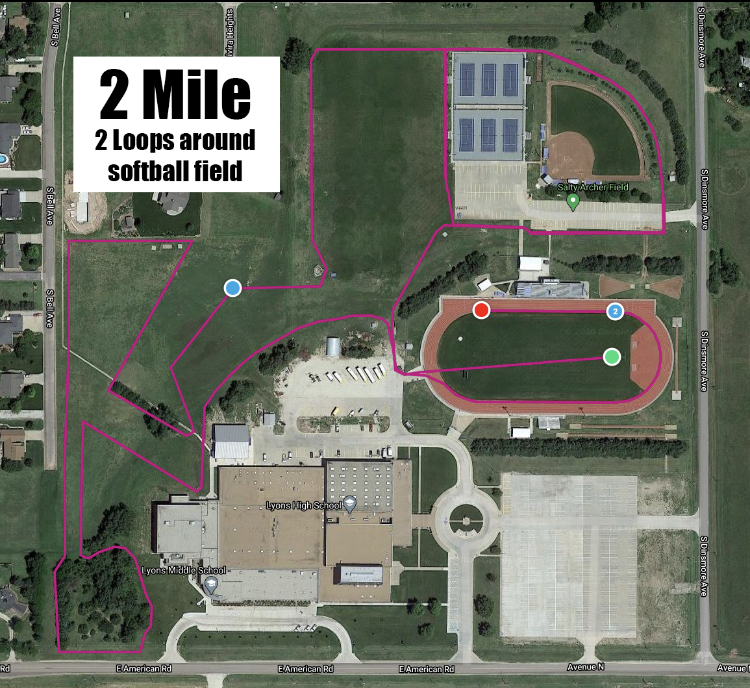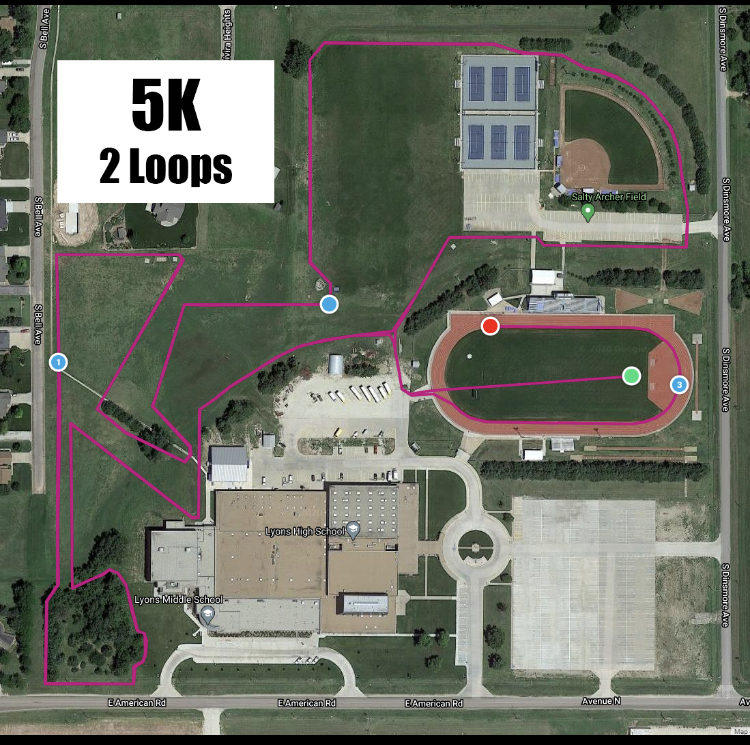 LHS JV Football vs Haven WHERE: Lyons WHEN: Sept 26 TIME: 6:00 PM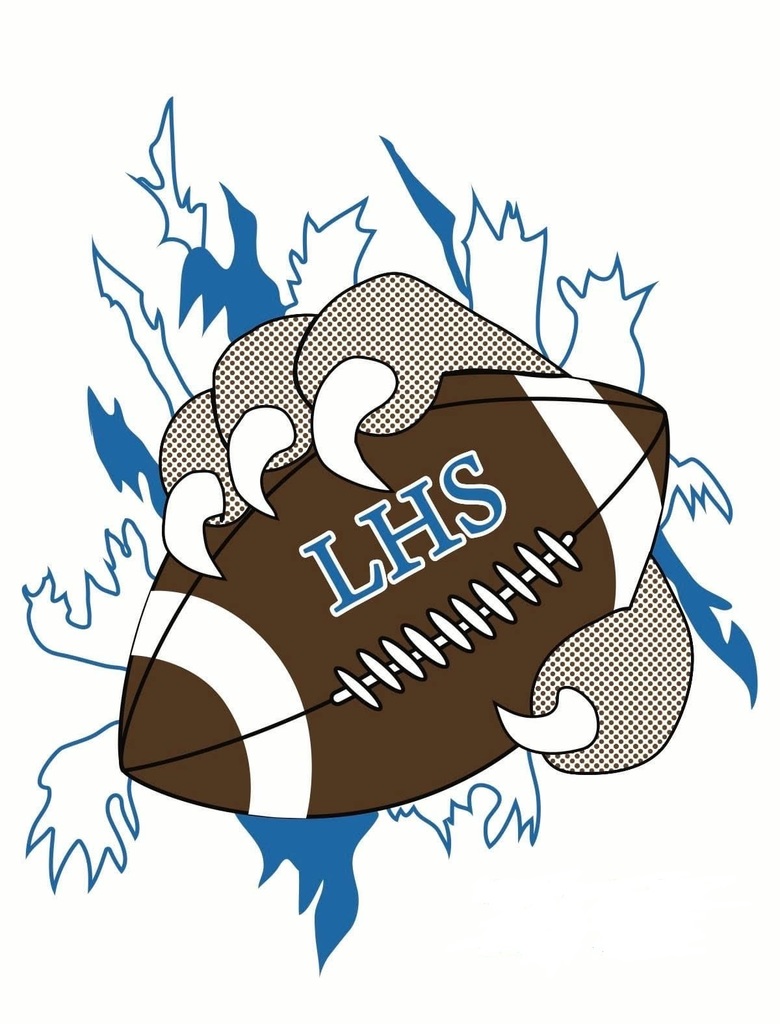 LHS Varsity Tennis at Chaparral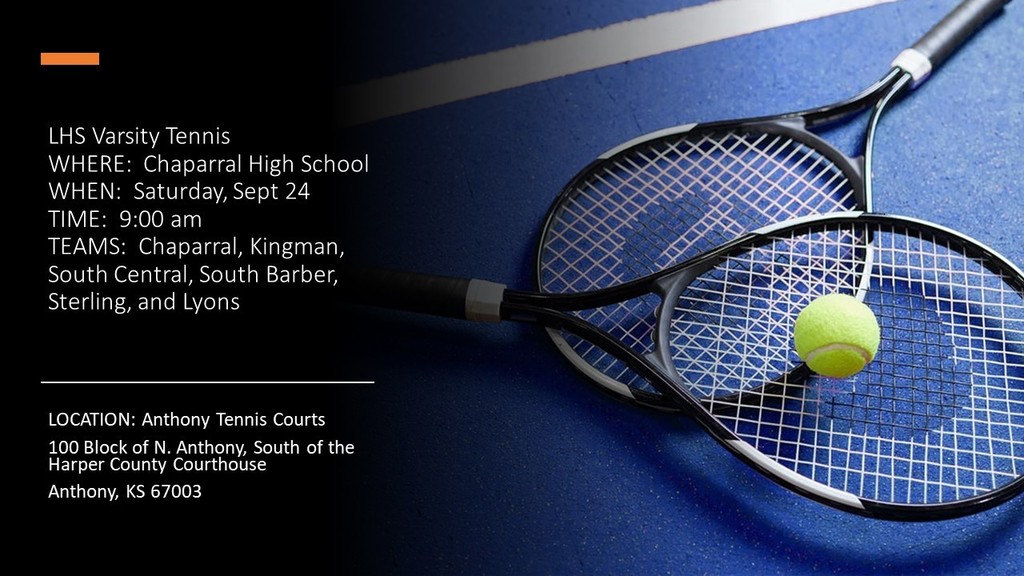 Congrats to the Lyons Lady Lions for placing fourth at the Marion Spikefest volleyball tournament today and congrats to Caitlyn Belote for being selected to the all-tournament team

LHS JV Tennis at Smoky Valley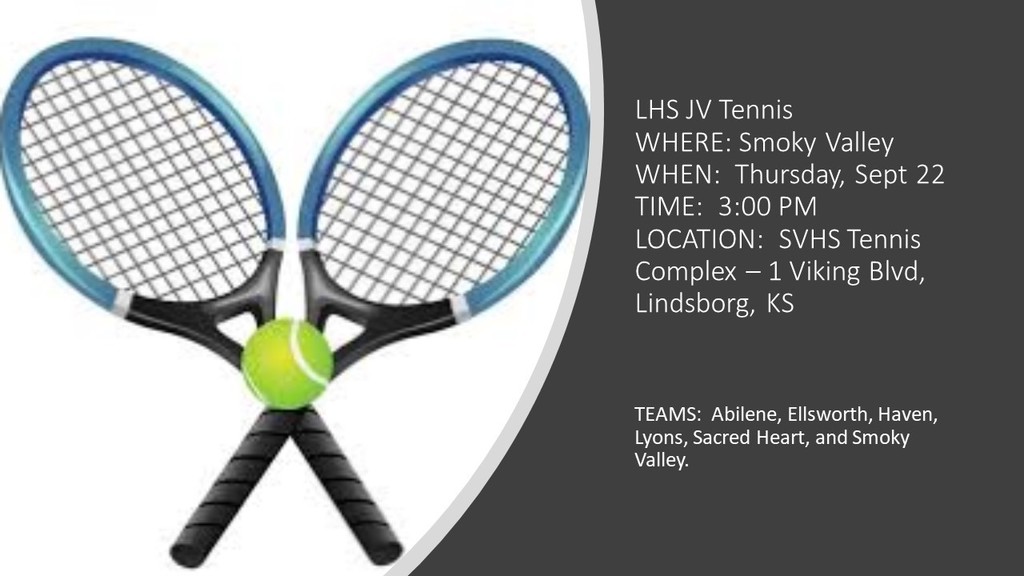 LHS Varsity Volleyball Tournament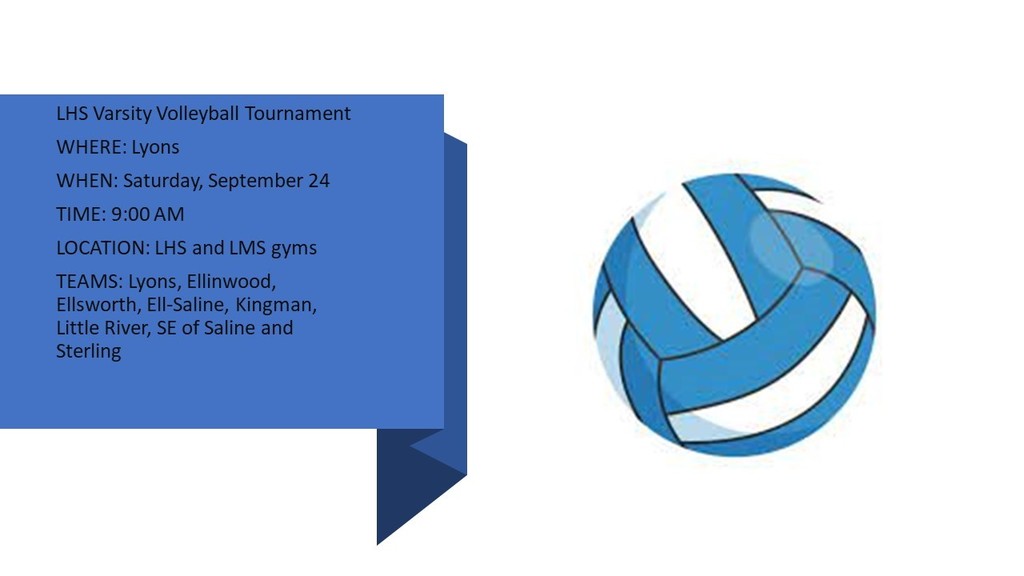 LMS Volleyball vs Ellinwood WHERE: Ellinwood WHEN: Tuesday, Sept 20 TIME: 4:30 PM LOCATION: Volleyball – Ellinwood MS/HS, 300 North Schiller Avenue, Ellinwood, KS 67526 SCHEDULE: Volleyball: New Gym 4:30 p.m. – Ellinwood A vs. Lyons A 5:30 p.m. – Ellinwood B vs. Lyons B 6:30 p.m. – Ellinwood C vs. Lyons

Lyons vs Hoisington football on Ad Astra Radio 94.7 KSKU.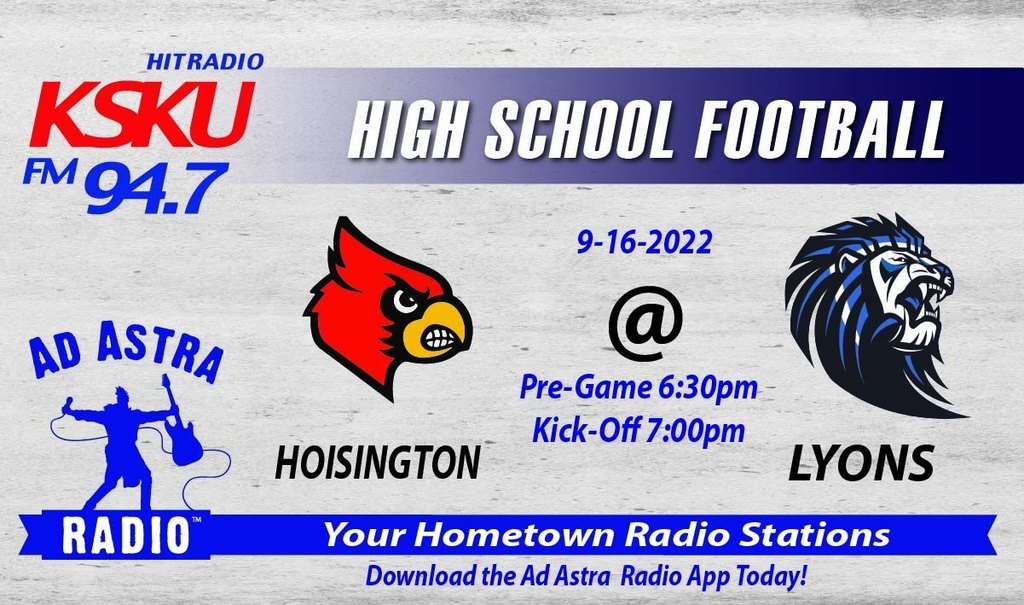 Revised schedule and brackets for the Hesstion HS C-Team Tournament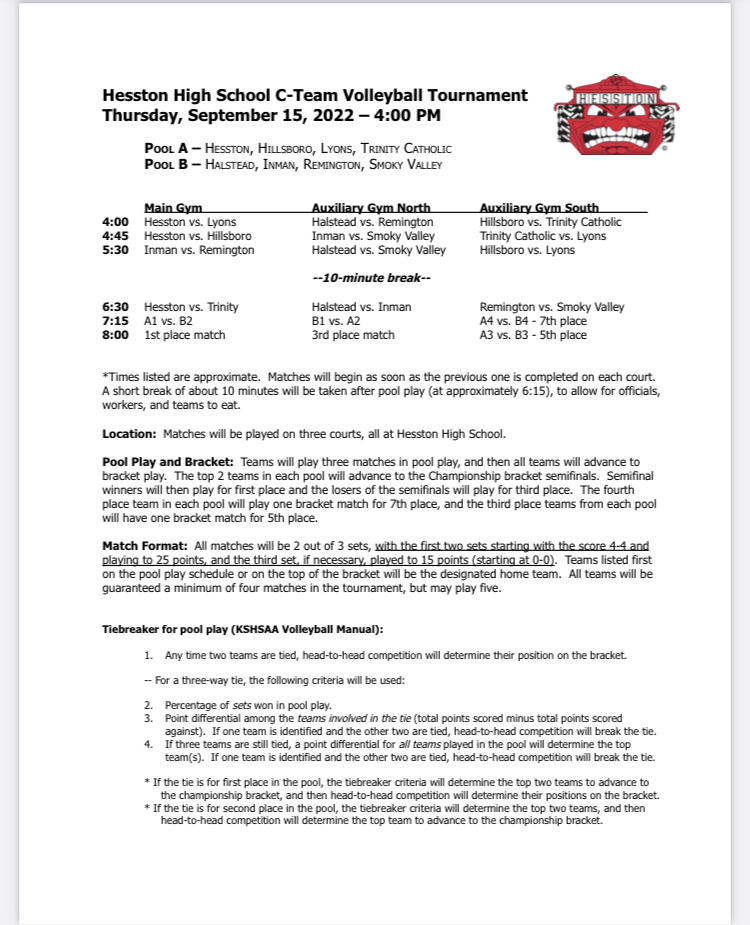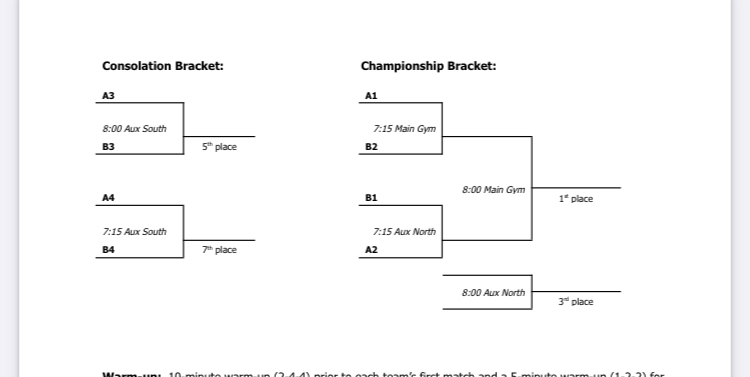 LMS Volleyball and Football WHERE: Hoisington WHEN: Thursday, Sept 22 VOLLEYBALL: ORDER OF PLAY: 4:30 PM 7th Grade; followed by 8th Grade; followed by 1 C games (2 courts) LOCATION: MS Volleyball will be played at Hoisington Middle School, 360 W 11th St. FOOTBALL Kickoff at 5:00 pM LOCATION: MS Football will be played at Hoisington High School, 218 E 7th St.

LHS JV Tennis Tournament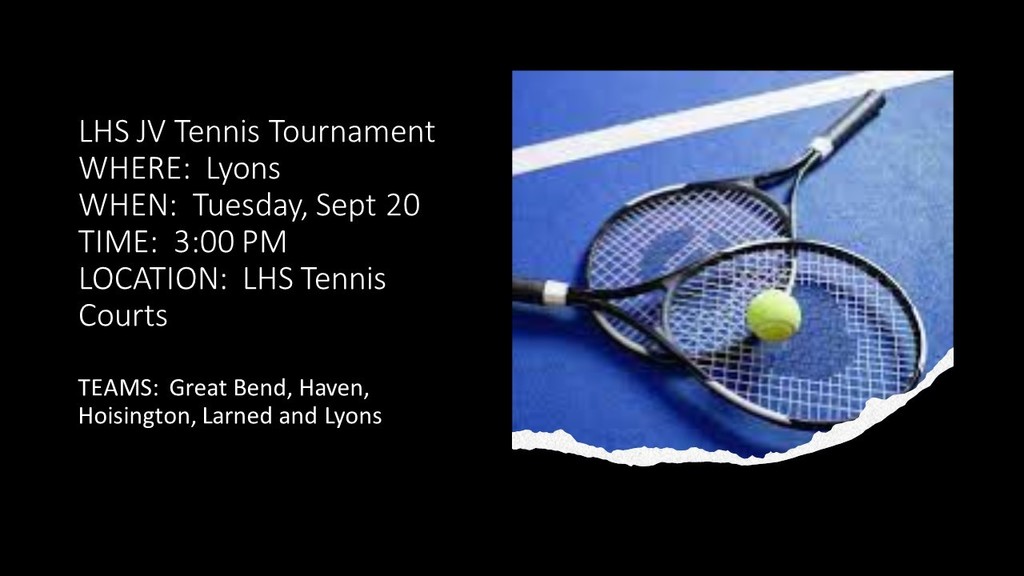 LHS C-team Volleyball at Hesston Hesston had a team that is unable to come on Thursday to their C-team tournament, so they are shifting the schedule around. Lyons, we now have your team playing the first match at 4:00.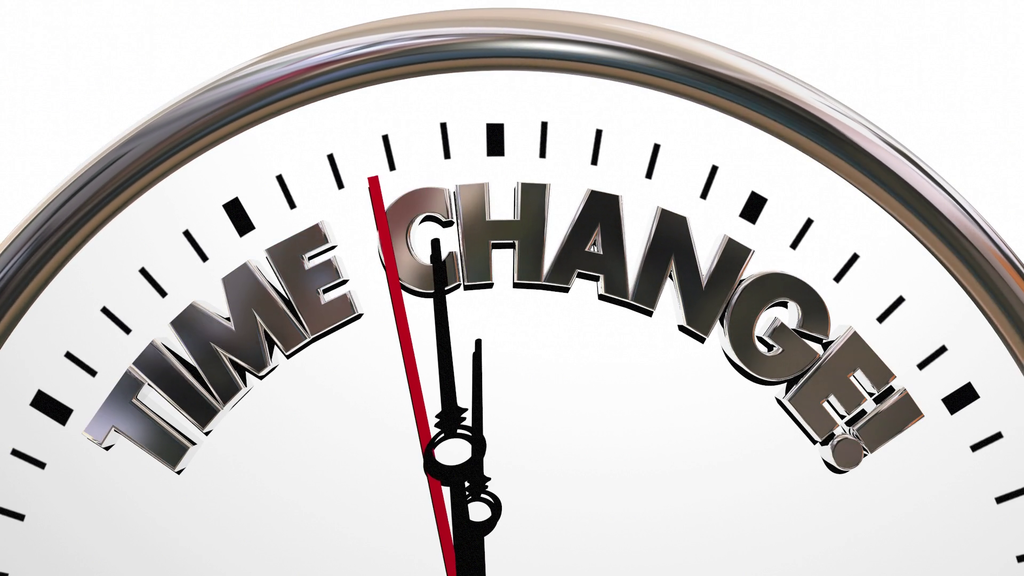 LHS Varsity Tennis Tri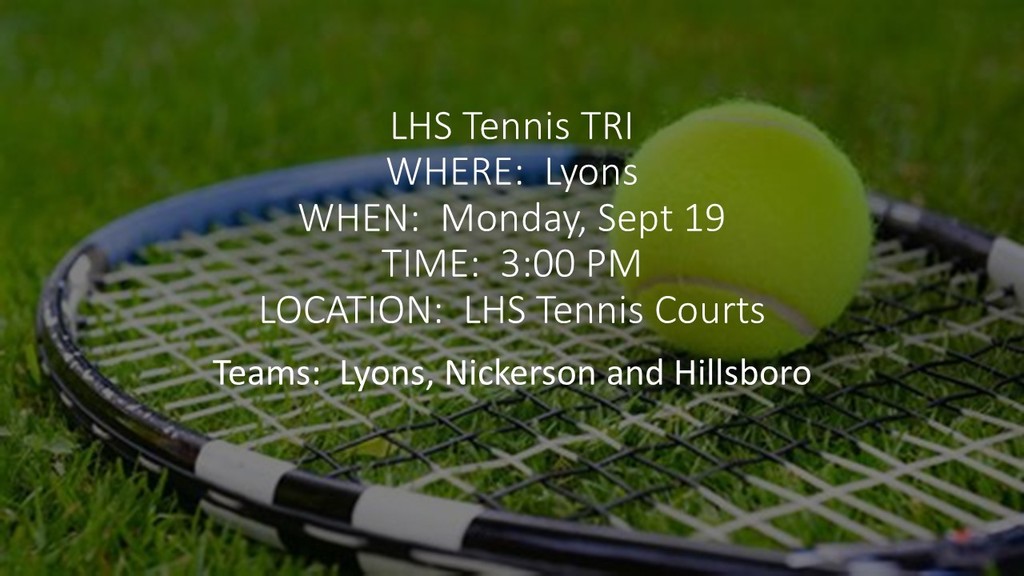 LHS to headline at Kansas State Fair Parade! The LHS Air Force Junior ROTC will lead the State Fair Parade tomorrow beginning at 8:30. The Pride of Lyons Marching Band will follow at 8:34. The parade route begins at Gate 8 on Plum Street. The route travels west on 20th and then north on Ft Leavenworth Blvd. The band will then perform at the Peoples Bank and Trust Arena.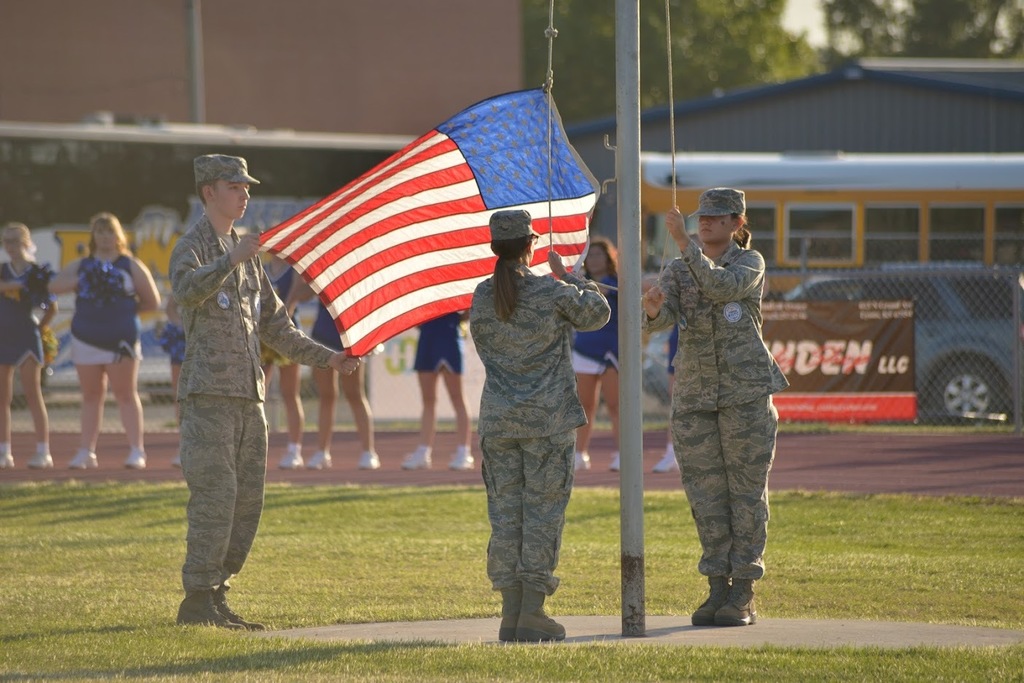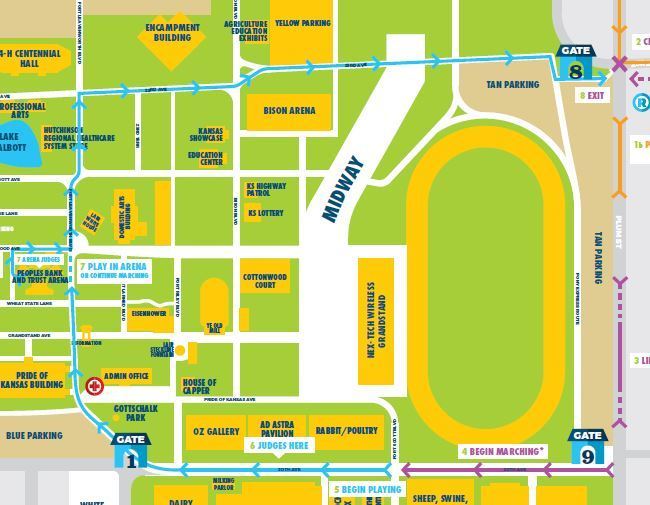 JV FB scheduled for Monday, September 19th at Hoisington has been cancelled.

LHS/LMS Cross Country WHERE: Larned - Abby Trapp-Prescott Cross Country Classic WHEN: Thursday, Sept 22 TIME: 3:30 PM LOCATION: Larned Country Club Golf Course, 681 E. 14th St. ORDER OF EVENTS: 3:30 7th Grade Boys and Girls 1 mile 3:45 8th Grade Boys and Girls 2 mile 4:15 All high school girls 4:50 All high school boys