IT'S NEVER TOO LATE TO EARN
YOUR HIGH SCHOOL DIPLOMA
Rice County Learning Center offers several options
to complete your education with online coursework and self-paced learning.
If you need to complete your education and earn a
Lyons High School diploma, come see us!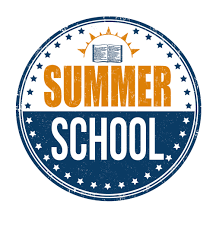 2024 Summer School Dates
June 3rd through June 28th
Monday -Friday
at
RCLC:
9 AM - 3 PM
July (Wednesdays Only)
at
LHS Library with Stefanie Eskut:
8:00 AM - 3:00 PM
Those dates are July 3, 10, 17, 24, and 31.
INSCRIPCIÓN AL CENTRO DE APRENDIZAJE DEL CONDADO DE RICE
We invite you to experience our computer-based curriculum tailored to
meet individual needs for successful diploma completion.
Our association with Lyons High School, a fully accredited high school, is
designed to facilitate the self-paced student with courses that
meet state and national educational standards.
We offer both online and onsite courses for the
student seeking a positive alternative school experience.
We'd like to help you help yourself
Monday -Tuesday: 8:30 am to 9:00 pm
Wednesday: 8:30 am to 8:00 pm
Thursday: 8:30 am to 4:00 pm
Friday: 8:30 am to 3:00