"Appreciation can make a day, even change a life.
Your willingness to put it into words is all that is necessary."
Margaret Cousins
In this first listing of exceptional people, USD #405 would like to acknowledge our co-workers for all they do
to make our district a wonderful place to be. In future months others will be recognized.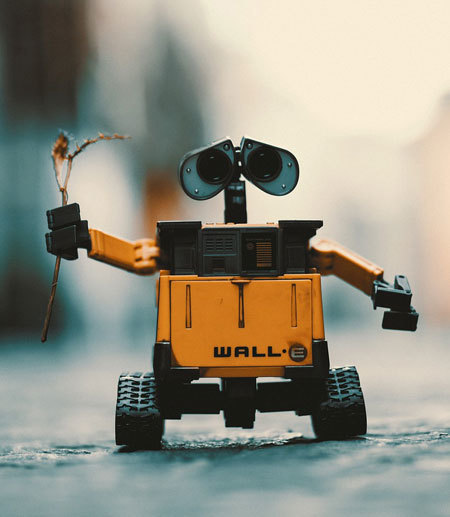 IT Appreciation:
September 15
Richard Huhman
Ben Miller
Susan Tobias
Custodial/Maintenance Appreciation:
October 2
Jairus Marcum
Roland Anschutz

Cassie Chapman
James Deering
Ralph Fierro
Marshall Foster
Ron Herrick
Justin Loughridge
Boyd Loutzenhiser
Greg Moss
Georgia Smith
Zach Dobbins
Dave Viramontez
Carl Clark
Trenton Troyer

Billy Harley
Coaches Week
October 12
Cross Country
Zack Vogel – Head Coach
Dan Reazin – Asst. Coach
HS Football
Andrew Gwennap – Head Coach
Zuriel Reyes – Asst. Coach
Dakota Nave – Asst. Coach
Tim Slupski – Asst. Coach
HS Boys Golf
James Eskut – Asst. Coach
HS Boys' Tennis
Jack Wilson – Head Coach
HS Girls' Tennis
Vicki Johnston – Head Coach
Jack Wilson – Asst. Coach
HS Volleyball
Dean Rausch - Head Coach
Angela Holmes – Asst. Coach
Ashley Fierro – Asst. Coach
HS Baseball
Clint Bieberle – Head Coach
Dakota Nave – Asst. Coach
Dave Viramontez – Asst. Coach
HS Track
Zack Vogel – Head Coach
Jason Stansbury – Asst. Coach
Brian Friess – Asst. Coach
Cody Bowers – Asst. Coach
Crystal Fall – Asst. Coach
HS Softball
Marlin Clark – Head Coach
Brandon Moor – Asst. Coach
HS Cheerleading
Leah Bowers – Sponsor
Sarah Wedel – Sponsor
HS Boys' Basketball
Brian Friess – Head Coach
Rassan Hines – Asst. Coach
David Viramontez – Asst. Coach
HS Girls' Basketball
B J Smith – Head Coach
Crystal Fall – Asst. Coach
Cody Bowers – Asst. Coach
HS Wrestling
Mark Schottler – Head Coach
Colton Clarke– Asst. Coach
HS Boys Tennis
Jack Wilson – Head Coach
MS Boys' Basketball
Andrew Gaylor - Head Coach
Mark Johnston – Asst. Coach
Zach Dobbins – Asst. Coach
Gerard Paz – Asst. Coach
MS Football
Cody Bowers – Head Coach
Alejandro Pena – Asst. Coach
Dave Viramontez – Asst. Coach
MS Girls' Basketball
Dean Rausch – Head Coach
Brandon Moor – Asst. Coach
Angela Holmes – Asst. Coach
MS Volleyball
Alicia Carlton – Head Coach
Amber Pfluhoeft – Asst. Coach
BJ Smith – Asst. Coach
MS Wrestling
Andy Gwennap – Head Coach
MS Boys' Track
Dan Reazin – Head Coach
Andy Gwennap – Asst. Coach
MS Girls' Track
Andrew Gaylor – Head Coach
Teresa Konda – Asst. Coach
MS Tennis
Mandy Steen – Head Coach
Instrumental Music
Andrew Scherer
Vocal Music
Eric Foley
Debate/Forensics
Daniel Dawson - Head Coach
Seth Cordell – Asst. Coach
FFA
Kristin Witte – Head Coach
National Honor Society
Alicia Carlton
HS Scholars' Bowl
Keith Shank – Head Coach
Stefanie Eskut – Asst. Coach
MS Scholars' Bowl
Dan Reazin – Sponsor
Trap
Jason Beaver – Head Coach
Russell Douglass – Asst. Coach
Keith Shank – Asst. Coach
Mark Johnston – Asst. Coach
School Food Week
October 12
Pattie Kreis

Carrie Wilder
Sara Scott
Heather George
Marlo Munoz
Shirley Jeffery
Sandy Poe
Vickie Keyes
Debi Weller
Marybeth Hall
Bosses Day
October 16
John Cannon – PES
Derek Carlson – LMS

Bill Day – FEC
Jeff Fuss – LHS
Terri Glass – CES
Sara Day - RCLC
Katie Herrman - FEC
Greg Konda - LHS
Kelley Nusser - LHS
Bus Drivers Appreciation Day
October 21
Gerard Paz

Russel Douglass
Rocky Summer
Bobbie Besser
Samuel Lehman
Brian Friess
Roger Griffin
Dan Reazin
Brad Reid
Doug Keesling
Don DeWerff