Park Parents: Picture Day has been moved to October 19th due to the switch to a Hybrid Model.

Update: September 10, 2020 USD 405 - Lyons was notified that a student at Park Elementary School has tested positive for COVID-19. Per our established protocol, we are thoroughly cleaning and disinfecting areas within that facility. We are also in contact with the Rice County Health Department and will take the steps necessary to protect the health of our staff and students. The district is closely monitoring this situation and will notify families if any additional actions need to be taken. Caso COVID 10 de septiembre de 2020 USD 405 - Se notificó a Lyons que un estudiante de Park Elementary School dio positivo por COVID-19. De acuerdo con nuestro protocolo establecido, estamos limpiando y desinfectando a fondo las áreas dentro de las instalaciones escolares. También estamos en contacto con el Departamento de Salud del Condado de Rice y tomaremos las medidas necesarias para proteger la salud de nuestro personal y estudiantes. El distrito está monitoreando de cerca esta situación y notificará a las familias si es necesario tomar alguna acción adicional.

Park Parents: There will be NO Park Parent Orientation tonight as it is scheduled on the calendar.

School Lunches for Remote Learners

You are invited to the Lyons High School Disc Golf Course Ribbon Cutting & Grand Opening, Friday, August 21, 4:45 p.m. at the Lyons Middle School front lawn (putting green basket). Putting contest and drawings for custom LHS Discs.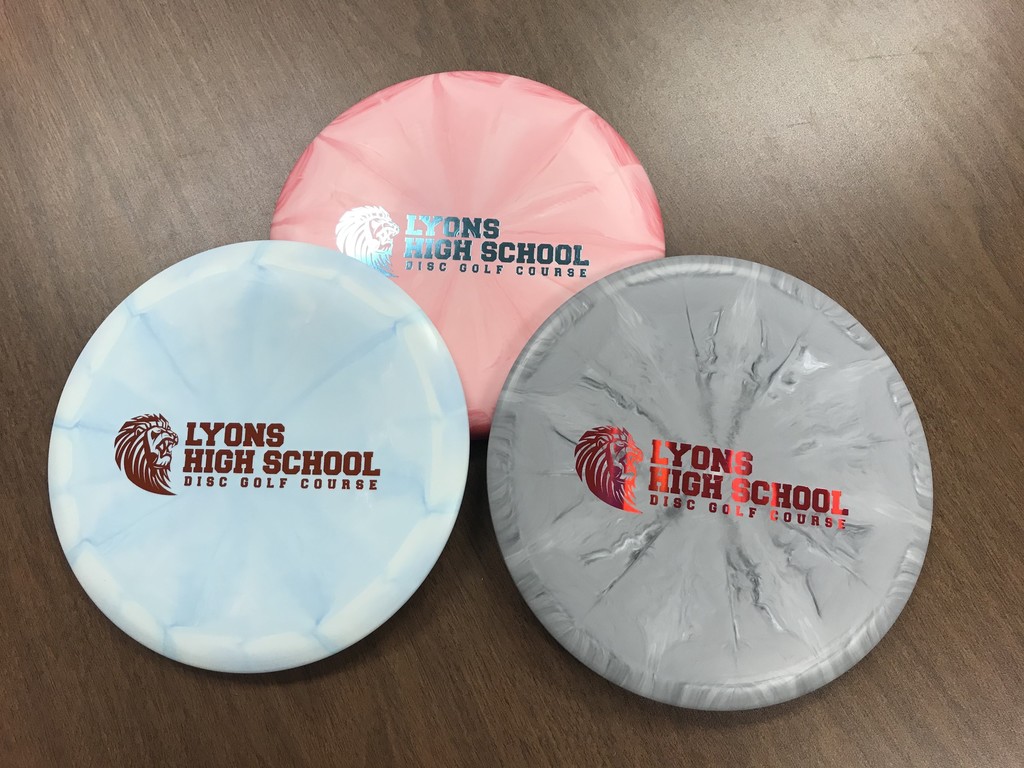 Kindergarten Parents: We will not have the two week half day sessions as we have had the last few years. Your child will start full time when school begins on August 27th.

Park Elementary receiving engineered wood fiber for playground fall zone fill material.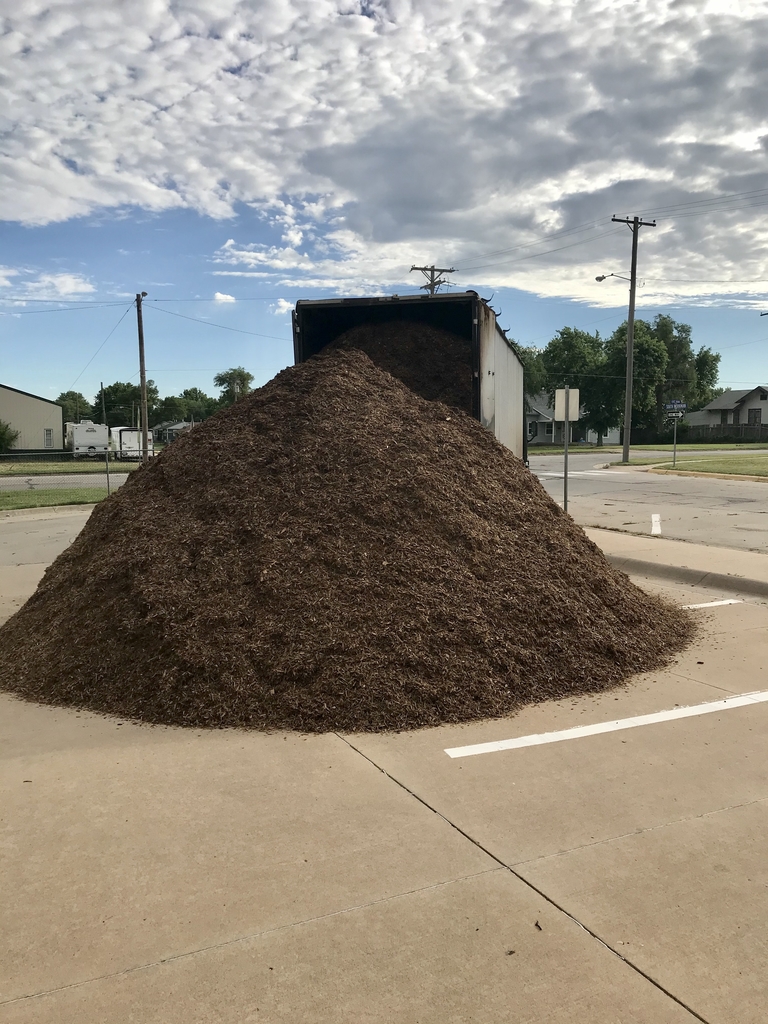 One thing is certain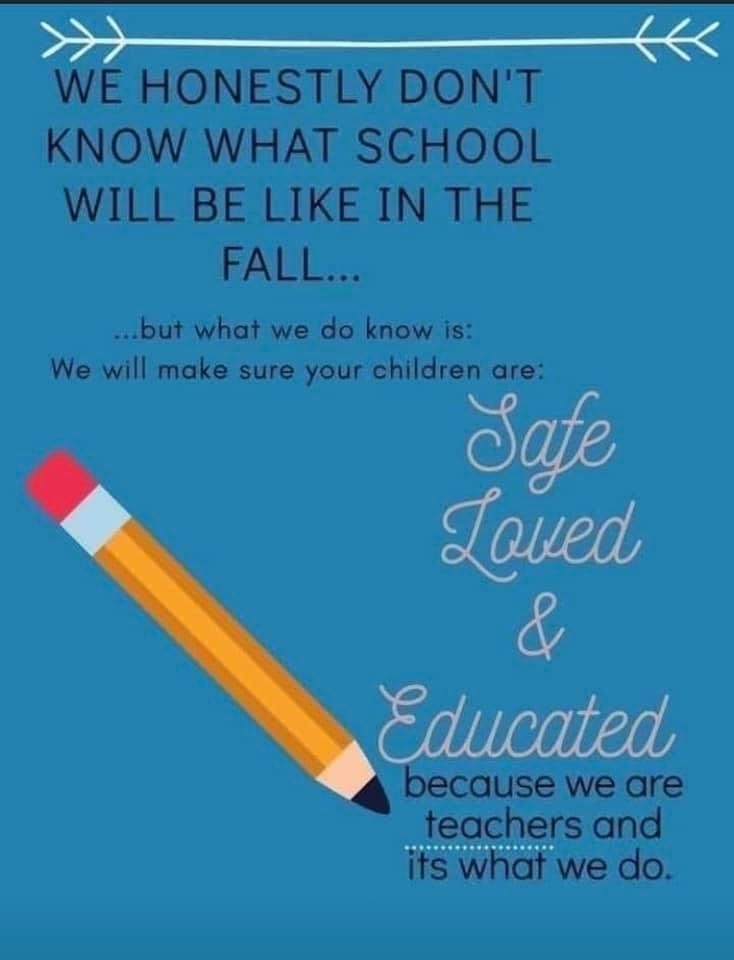 USD 405 donated a DJI Phantom IV drone to the Lyons Fire Department after fire fighter Greg Moss completed the LHS drone pilot class. The Fire Department will be able to use the drone to safely see fires from different angles, find hot spots, help with search and rescue operations, and offer the drone for mutual aid operations. Pictured are class instructor Jim Eskut, Fire Chief Brad Reid, Greg Moss, and LHS principal Kelly Nusser.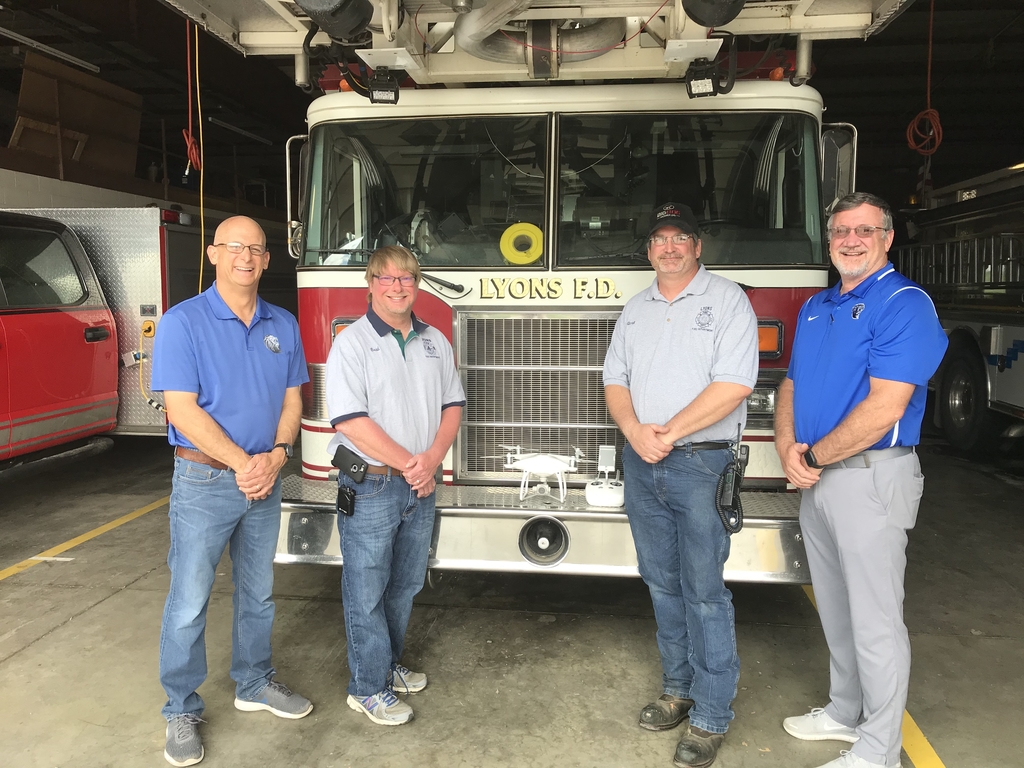 The graduation ceremony for the 2020 Rice County Learning Center will be streamed live on Facebook today (May 18) at 1:00.

Have you thanked your teacher? Honor a teacher during Teacher Appreciation Week by sending them a note or email thanking them. They are missing their students and can't wait to see them in person again.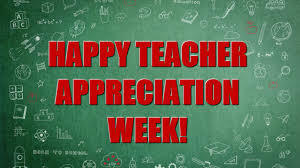 Thank you teachers for you unwavering dedication! You are appreciated more now than ever!!

Never before in the course of American history has there been such appreciation for our teachers! Help us thank our teachers this week during National Teacher Appreciation Week! Post here or send emails to first initial, last name @usd405.com, i.e.: (
jdoe@usd405.com
).

Expectations of Students through the end of the year ATTENDANCE Students and parents are reminded that although the delivery of education has changed, the expectations of learning and attendance have not changed. Students are still required to attend their class meetings, and if they cannot, a parent or at least the student needs to contact the teacher to let him/her know. Schools are still required by law to report students who are absent without excuse as truant. GRADES The plan for the last quarter of the 19-20 school year is called the Continuous Learning Plan. It has always been the expectation that learning will continue despite not being in the school buildings. Grades are still being input into the grade books. Grades will still be issued. Students and parents should not assume that the student work done in the final quarter will not count. FINISH STRONG! Students are encouraged to finish strong. Students who work hard and finish strong will not have to worry about others making difficult decisions about whether their final grade is passing and failing.

Thank you everyone who voted! We made the Elite Eight and were only 2% away from the Final Four! Hesston was also eliminated. Help our CKL school Pratt finish strong!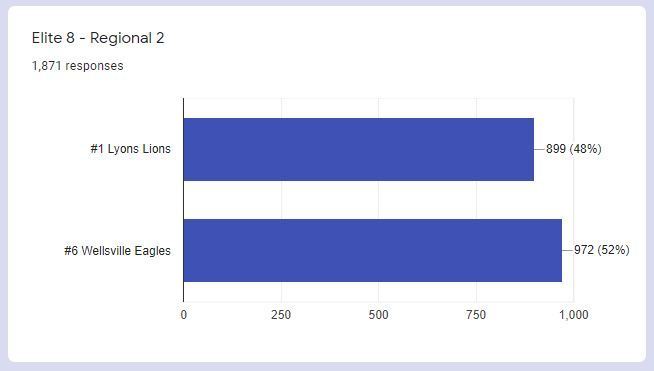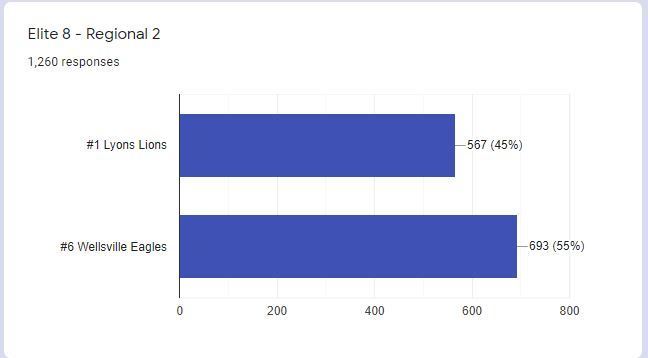 Lyons is in the Elite Eight! Help Central Kansas League schools make the Final Four - Lyons Regional 2, Hesston Regional 3, Pratt Regional 4! Voting starts at 8:00 a.m. on April 23. We will post link when it becomes available.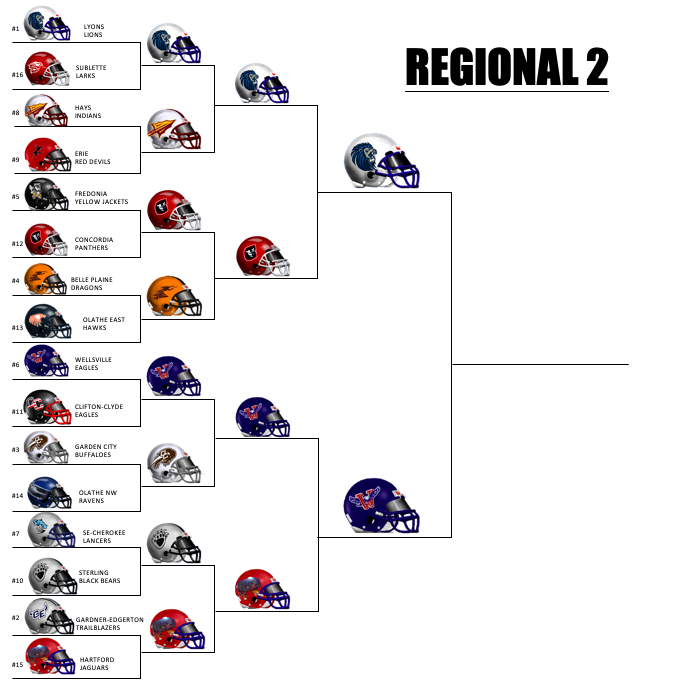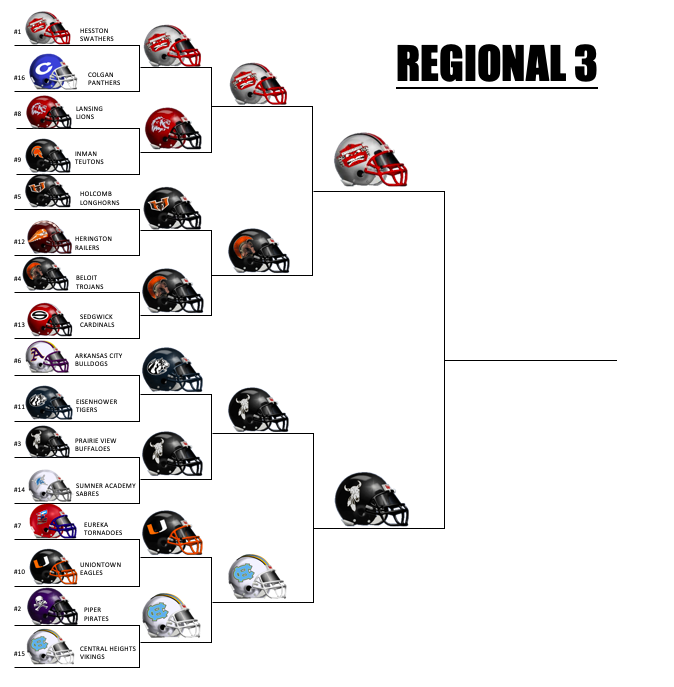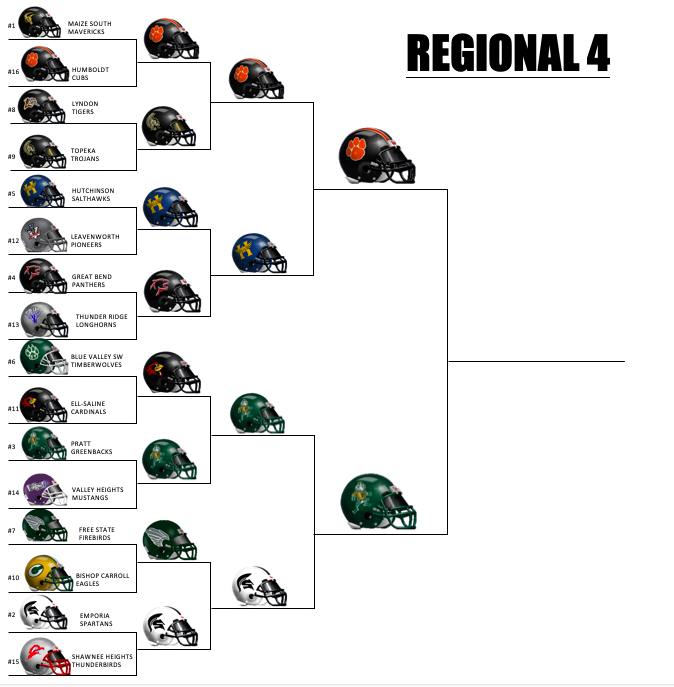 Thanks for voting Lyons into the quarter-finals. This round, join vote for Central Kansas League schools Lyons-Region 2, Hesston-Region 3, Pratt-Region 4!!