Due to social distancing there was not a retirement reception this year. However, we still wanted to recognize and honor Mr. Clark for his years of service and dedication to USD 405.
Cards & personal notes of congratulations were collected and sent to the district office. Representatives delivered those cards along with a golden apples and small cake on Sunday, May 3 to celebrate their retirement. View their Virtual Retirement Reception at the bottom of this page.

Marlin Clark, Head Custodian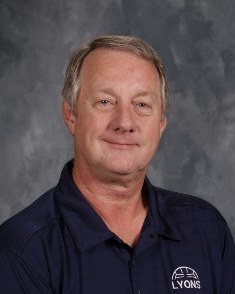 Marlin Clark graduated from Lyons High School in 1972. Marlin worked for USD 405 for 27-1/2 years.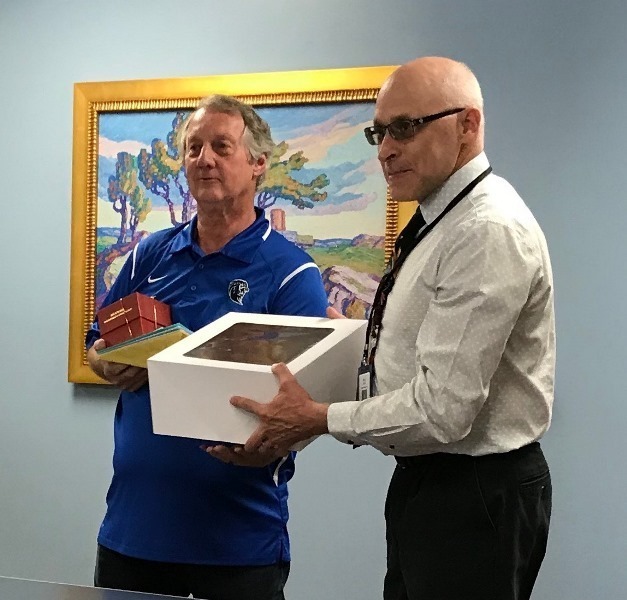 In 1992, he began coaching for USD 405. He has coached at the middle school and at the high school. His coaching stints included basketball, baseball, softball, and volleyball.
Marlin became a paraprofessional in 1999 and did that until 2009, at which time he became the Head Custodian at Lyons Middle School. In 2015, Marlin became the district Maintenance Director.
Marlin's plans for retirement are to enjoy his honeymoon with his new wife, Robin. They plan to spend time with family and attend the grandkids' activities and events.
Mr. Clark received his gifts from Superintendent Bill Day.