Caitlyn Belote
Sierra Belote
Nevaeh Boyd
Olivia Butts
Sarahy Carrera
Keirah Davis
Emma Elliott
Kathleen Elliott
Myra Fierro
Emily Garcia
Dayana Gonzalez
Mitzy Gomez
Natastcha Jaime
Peyton Kruse
Lilianna Miranda
Yaretzy Pena
Ainara Ramirez
Yamyle Ramirez
Breanne Schloemer
Jocelyn Vargas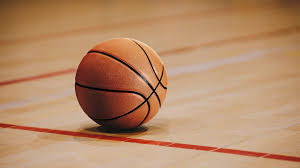 | | | |
| --- | --- | --- |
| DATE | TEAM | LOCATION |
| DEC. 2 @ 4:30 | Ellsworth | @ Lyons |
| Dec. 6 @ 4:30 | Moundridge Tourn. vs. Moundridge | @ Moundridge |
| Dec. 8 @ 3:00 | Moundridge Tourn. vs. Inman | @ Moundridge |
| Dec. 9 @ 4:30 | Moundridge Tourn. vs. Hillsboro | @ Moundridge |
| Dec. 13 @ 4:30 | Canton-Galva | @ Canton-Galva |
| Dec. 19 @ 4:30 | Pratt Skyline | @ Lyons |
| Jan. 6 @ 4:30 | Sedgwick | @ Sedgwick |
| Jan 10 @ 4:30 | Larned | @ Larned |
| Jan. 13 @ 4:30 | Hesston | @ Lyons |
| Jan 16 @ TBD | Sterling Mid-Winter Tourn. | @ Sterling |
| Jan 17 @ TBD | Sterling Mid-Winter Tourn. | @ Sterling |
| Jan 19 @ TBD | Sterling Mid-Winter Tourn. | @ Sterling |
| Jan 20 @ TBD | Sterling Mid-Winter Tourn. | @ Sterling |
| Jan 27 @ 4:30 | Ellsworth | @ Lyons |
| Jan 31 @ 4:30 | Smoky Valley | @ Smoky Valley |
| Feb. 3 @ 4:30 | Haven | @ Lyons |
| Feb. 7 @ 4:30 | Nickerson | @ Nickerson |
| Feb. 10 @ 4:30 | Hoisington | @ Hoisington |
| Feb. 14 @ 4:30 | Halstead | @ Lyons |
| Feb. 17 @ 4:30 | Hillsboro | @ Hillsboro |
| Feb. 18 @ 9:00 am | JV Girls Tournament | @ Lyons |
| Feb. 21 @ 4:30 | Pratt | @ Lyons |
| Mar 6 @ 7:00 PM | CKL All-League | @ TBD |
HISTORY OF GIRLS BASKETBALL AT LHS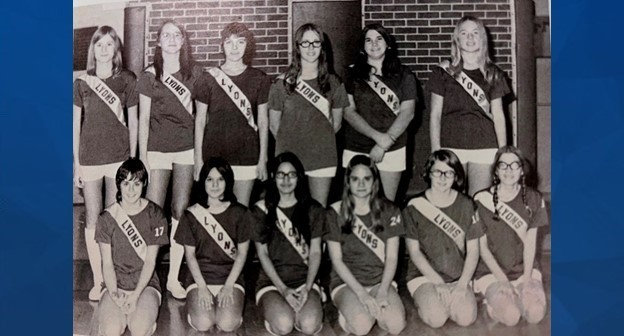 On June 23, 1972, the 92nd United States Congress passed Title IX. Also known as Public Law No. 92-318, this piece of legislation prohibits sex-based discrimination in any school or other education program that receives funding from the federal government.
Title IX opened the door for the creation of a girls basketball team at Lyons High School.
LHS girls basketball's inaugural season was 1971-72. Sharon Quinn was the first Lady Lions basketball coach, a position she held until 1977. She compiled a record of 53 and 37 and won the Mid-State League Championship in 1975-76.
On its 50th year of Lady Lions basketball Sharon Quinn was invited to come to talk to the team before a game. LHS girls basketball coach BJ Smith said. "She talked about starting the program and how they had to sew the numbers on hand-me-down boys track uniforms so they could play. "Girls basketball has come a long way in the past 50 years but we still feel we are often overlooked."
Chris Keller became the second Lady Lions basketball coach. He coached just one season in 1977-78 and was succeeded by Ed Church who coached from 1978 to 1988. Coach Church compiled an impressive record of 147-75 and won the Mid-State League Championship in the 1981-82 and 1982-83 seasons.
The Lady Lions also went to the state tournament under Coach Church in the 1981-82 and 1986-87 seasons. Lyons was a member of the Mid-State League for two years before moving to the Central Kansas League.
In 1988, Jack Heinrichs became the fourth head coach for the Lady Lions. He coached for two years and was succeeded by Richard Leet who coached from 1990 through 1997. In 1994, Lyons moved to the Mid-Central Activities Association and the Leet-led Lady Lions were Co-Champions of the MCAA in 1996-97.
Lonnie Morris was the Lady Lions basketball coach from 1997 to 1999 and Chad Comley took over in '99 and coached for 11 years.
"These years were filled with many great memories," Comley said. "In 2003 and 2004 I felt that we were one of the top teams in the state. We placed third at state in 2003 and fell short in 2004 losing to a tough Lakin team at sub-state.
"One of the things that I cherish most about my time coaching was the opportunity I had to coach a lot of great kids and the impact it had on my own children. Each of my kids still remembers the names of former players and how fun it was to interact with them at practice and games."
One of Comley's favorite memories was when the 2003-04 team stuffed themselves into two vehicles (even the trunks) to perform a routine for his wife at their home to one of her favorite songs. "Overall, it was a great experience and I feel blessed to be a part of the Lady Lion basketball program," Comely said.
Leanne Hollinger followed Comley as coach in 2010 and had the Lady Lions in the Class 3A championship in 2014 against the Hesston Lady Swathers.
"Looking back at memories of course the favorite is being in the state tournament game," Hollinger said. "The community did such a nice job of making all of us feel special.
"We had a parade complete with a firetruck escort. We had the whole district send us off to the state tourney. They all had made signs for us and came out and waved as we drove by.
"That was the year Derek Carlson introduced the student body to the 'I believe that we will win' chant. It gave me goosebumps every time I heard them start that chant at the end of our games."
Hollinger said in the first game Lyons faced a team that many teams had trouble putting full-court pressure on. She said they spent their practice time adjusting their full-court press to make what they did on their press break and then transitioned over into their full-court press to make it work.
"We frustrated them in the process and scored so many points off of that full-court press. The girls really knew how to read the ball," She said.
Hollinger said the most enjoyable part of it all was getting to know each of the girls; it was more than just basketball.
"My assistant coach and I worked hard to build relationships with each one of the girls and let them know that we would always be in their corner, even after basketball was done. Each one of those girls will forever have a special place in my heart," she said.
Smith started his tenure in 2019. Although he had never coached girls basketball before, he said he was very grateful for the opportunity and believes he will never go back to the boys side.
"I really enjoy coaching the girls. They work really hard and play with a ton of effort," Smith said.
"My tenure as the girls coach has been like a roller coaster. We have had low times because of Covid. Covid took away a big part of our 2020-21 season and still continued to affect us the next year.
"But because of Covid, I feel that our team has become a lot closer. We enjoy spending time together because we know that it can be taken from us at any time."