Porter Anderson
Jaiden Diasio
Sam Diaz
Caleb Giorgetti
Solomon Goforth
Carson Grey
Cameron Inwood
Logan Isaac
Zeke Johnson
Ethan Luck
Jackson Mendoza
Wyatt Newberry
Kevin Ploutz
Nolan Ploutz
Christian Prebble
Gabe Riffel
Wrikin Scobee
Deacon Showalter
Blake Smith
Anthony Ventura
Ian Yancey
Zayn Zambo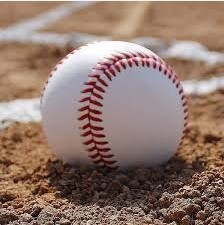 | | | | | |
| --- | --- | --- | --- | --- |
| Date | Day | Time | Event | Location |
| 28 MAR 2023 | Tue | 4pm | LHS Baseball/Softball @ Larned | Larned |
| 4 APR 2023 | Tue | 4pm | LHS Baseball/Softball Hoisington @ Lyons | Lyons |
| 6 APR 2023 | Thu | 4pm | LHS Baseball/Softball @ Nickerson | Nickerson |
| 14 APR 2023 | Fri | 4pm | LHS Baseball/Softball @ Smoky Valley | Smoky Valley |
| 18 APR 2023 | Tue | 4pm | LHS Baseball/Softball Pratt @ Lyons | Lyons |
| 21 APR 2023 | Fri | 4pm | LHS Baseball/Softball @ Hesston | Hesston |
| 28 APR 2023 | Fri | 4pm | LHS Baseball/Softball Haven @ Lyons | Lyons |
| 1 MAY 2023 | Mon | 4pm | LHS Baseball/Softball @ Pratt Skyline | Pratt Skyline |
| 5 MAY 2023 | Fri | 4pm | LHS Baseball/Softball Halstead @ Lyons | Lyons |
| 9 MAY 2023 | Tue | 4pm | LHS Baseball/Softball @ Hillsboro | Hillsboro |
| 15 MAY 2023 | Mon | All day | LHS Regional Baseball/Softball @ TBD (Day 1/4) | TBD |
| 16 MAY 2023 | Tue | All day | LHS Regional Baseball/Softball @ TBD (Day 2/4) | TBD |
| 17 MAY 2023 | Wed | All day | LHS Regional Baseball/Softball @ TBD (Day 3/4) | TBD |
| 18 MAY 2023 | Thu | All day | LHS Regional Baseball/Softball @ TBD (Day 4/4) | TBD |
| 25 MAY 2023 | Thu | All day | LHS State Baseball/Softball @ Manhattan (Day 1/2) | Manhattan |
| 26 MAY 2023 | Fri | All day | LHS State Baseball/Softball @ Manhattan (Day 2/2) | Manhattan |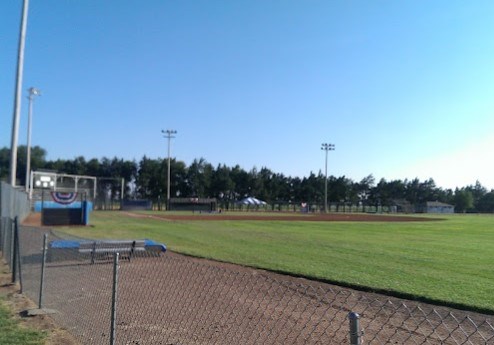 Located on West Taylor, Battershell is the home field for Lyons High School's baseball team. Named after the lifelong resident, Lee Battershell, the field is a City of Lyons Park that is maintained by the Lyons Recreation Commission. This lighted and well-manicured field is great for players and spectators alike. There is ample parking and fan seating making Battershell Field one of the best facilities in the area to take in the American Pastime. A concession stand and restrooms are located near the ball diamond and open during high school games.
Who Was Lee Howard Battershell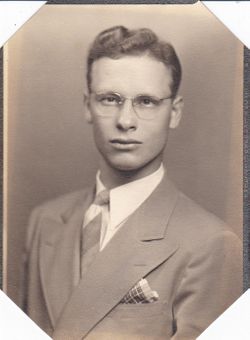 Lee Howard Battershell was born February 19, 1920, in Lyons within the city limits of the same town. The son of Arthur and Mable Battershell, he had spent all but 12 years of his life in Lyons. He graduated from Lyons High School in 1940; after which he attended college at Sterling and Denver. On August 12, 1943, he married Maxine Swanson and together they had 5 sons: Douglas, Lee, Montie, Bruce, and Galen.
Lee Battershell was a strong supporter of the local youth sports program. He was killed on July 17, 1967, when the city tractor he was using to mow with was overturned. In June 1968, a large scoreboard was mounted off the west edge of the diamond and the Lee Battershell Memorial sign was added. The dedication was in connection with a game with the Salina American Legion team. It was also scheduled to be Youth League night at the diamond. The scoreboard was financed through his memorial funds and donations.