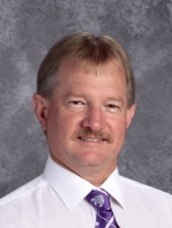 Assistant Principal
and
Athletic Director
Lyons High School
620-257-5114
Jeff Fuss is the Assistant Principal at Lyons High School. Mr. Fuss works tirelessly to bolster teachers, motivate students, support the principal, create a positive learning community, and face the many unpredictable challenges that land on his desk. Couple that with his duties as the Athletic Director and the hundreds of hours each year he spends supervising student activities after school hours, and it is easy to see what a crucial role he plays.
Mr. Fuss has been named the 2019 Kansas Association of Secondary School Principals Area 3 Assistant Principal of the Year--a well-deserved honor in one of the toughest jobs in a school district!
We at USD405 recognize him for his hard work and commitment to our schools, students, and profession.