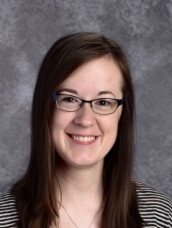 Lyons High School
Science Teacher
620-257-5114
My name is Mrs. Gaeddert and I am excited to have the opportunity to work with you this year.
I grew up in Sylvia, KS, which is about 45 minutes south of Lyons in Reno County. I graduated with my BS in Biology from Sterling College and worked there for a couple of years after graduating until I became licensed to teach. I began teaching at LHS during the 18-19 school year and I am ready to tackle another year! I moved to Lyons in 2017 and have two cats, Sammy and Snowball. (Check out the link to my website for pictures and other helpful resources.)
To learn more about the courses I'll be teaching this year, click on the appropriate link at the top of this page. If you have any questions about anything, please feel free to contact me using the information below.