SURVEY OF LHS GRADUATES 2011 THROUGH 2017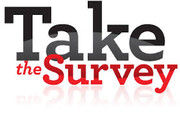 Lyons High School is in the process of gathering email addresses and mobile phone numbers for as many LHS graduates as possible from the classes of 2013 through 2018.
The school will be surveying former LHS students to get student perception on the things the school and district do well and areas for improvement.
The data will be shared with building and district staff, site councils, and the school board and used to focus on areas seen as deficient by recent graduates of USD 405.
If you are an LHS graduate from 2013 through 2018 and would like to participate in the survey, please call the high school 620-257-5114 or email gpierce@usd405.com to leave your current email address and mobile phone number.
If you know of a qualified graduate who might not otherwise get this information please pass this information along to them.