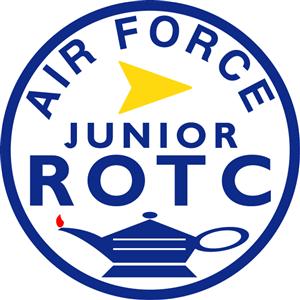 Bill Foster
CMSgt, USAF, (retired)
Senior Aerospace Science Instructor
James Eskut
TSgt, USAF, (retired)
Aerospace Science Instructor
The Cadet Corps has received the Distinguished Unit Award for school year 2019-2020. This award is given to the top 25% of AFJROTC units World wide.
Cadet Colonel Ian Foster has been awarded the AFJROTC and Air Force Association Cadet Leadership Award for the state of KS. He now competes against 6 other cadets from Region 8 for the regional award.
He has earned the "AFJROTC and AFA Cadet Leadership Award" and the "Outstanding Cadet Ribbon" with Silver Star.