Tiffany Zink is one of the fifth-grade teachers at Central Elementary. She was born in Colorado but grew up in Greensburg, KS. Tiffany graduated in 1993, attended Barton County Community College and received her degree in teaching from Newman University in 2001.
Tiffany taught her first three years in the Hutchinson school district before coming to Lyons. She enjoys teaching at the fifth-grade level. The curriculum in Mrs. Zink's room is taught through lots of reading, researching and project-based activities. When not grading papers or planning lessons, she likes to cook, garden and attend her children's sports events. Tiffany currently resides on a farm at the far west end of Rice County with her husband and three children.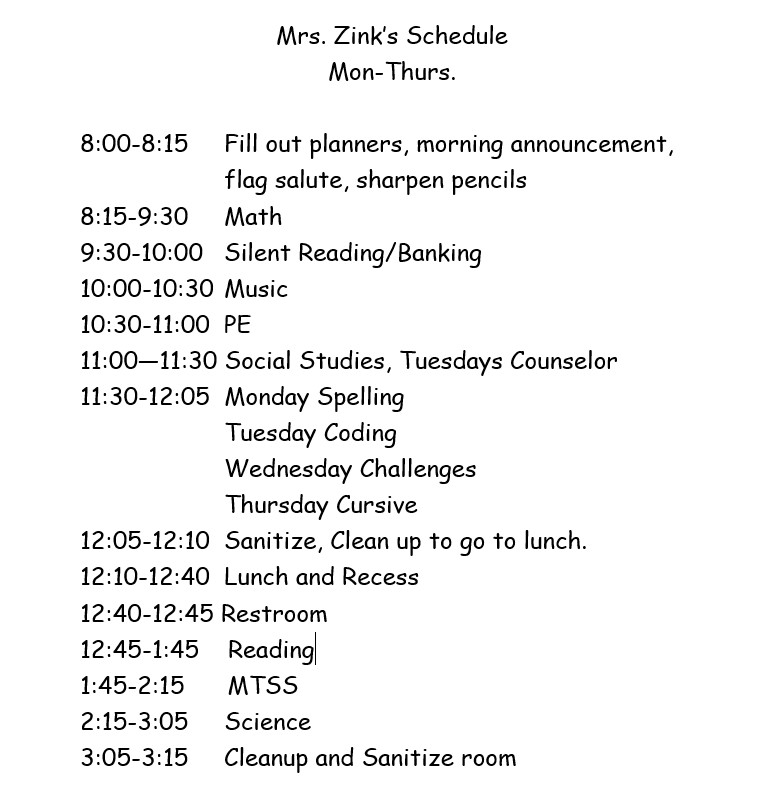 Use good manners.

Be honest, no cheating.

Be kind.
Colored Pencils pkg of 12
#2 Wooden Pencils – pkg. of 24 or 2 pkgs./12

Standard/metric wooden ruler

4 glue sticks

7 1/2 - 8 1/2" Scissors

4 Dry Erase Markers (new, not leftover from last year please)

Highlighter

Large Eraser

3 Large Boxes Kleenex

1 Pkg. 4" x 6" index cards

3 Pkg. lined notebook paper

4 1 1/2" 3 ring binders

1 container of Clorox Disinfecting Wipes