The directors for this year's program are Kami Oelke and Chad Comley. Character Education assemblies will usually be held the first week of each month. Our classroom activities are conducted mostly on the first Friday of the month. Keep checking this site for more information. Our monthly activities and photographs will be posted here. View our Character Rap. To read more about our program, click Character Education.
Here at Central, we think our kids are SCHARRP. Follow along and we will tell you how...
This year's motto will be "Seas Good Character." with an ocean theme. During the months of August and September, students examine what course they will take to become better citizens. During the first part of the year, the 3rd-grade classroom activity will include the opportunity for students to place their handprints on our hallway wall. All new students and faculty members are also included in this activity. 4th and 5th graders participated in Captain's Coming and reviewed the character traits.
Students and staff are invited to place their hand print on our walls as a symbol of commitment to Central School and the Character Education Program
Our Character Rap, complete with actions, is sung at all Character Education assemblies.
Self-discipline: To have orderly conduct and obedience.

Caring & Compassion: To be concerned about others.

Honesty: To be truthful and have integrity.

Attitude: To have a positive mental feeling.

Respect: To show high regard for self and others.

Responsibility: To fulfill obligations, be reliable, be trustworthy, and be able to choose between right and wrong

Perseverance: To keep trying in spite of difficulties
At the conclusion of the end-of-the-year assembly, students will participate in the final activity for the year.
When you walk into Central, you might notice a change! Our secretary, Angela Murphy, & her husband, Undersheriff Chad Murphy, created an amazing display to match our theme of the year "Seas Good Character." The staff and students LOVE it!! THANK YOU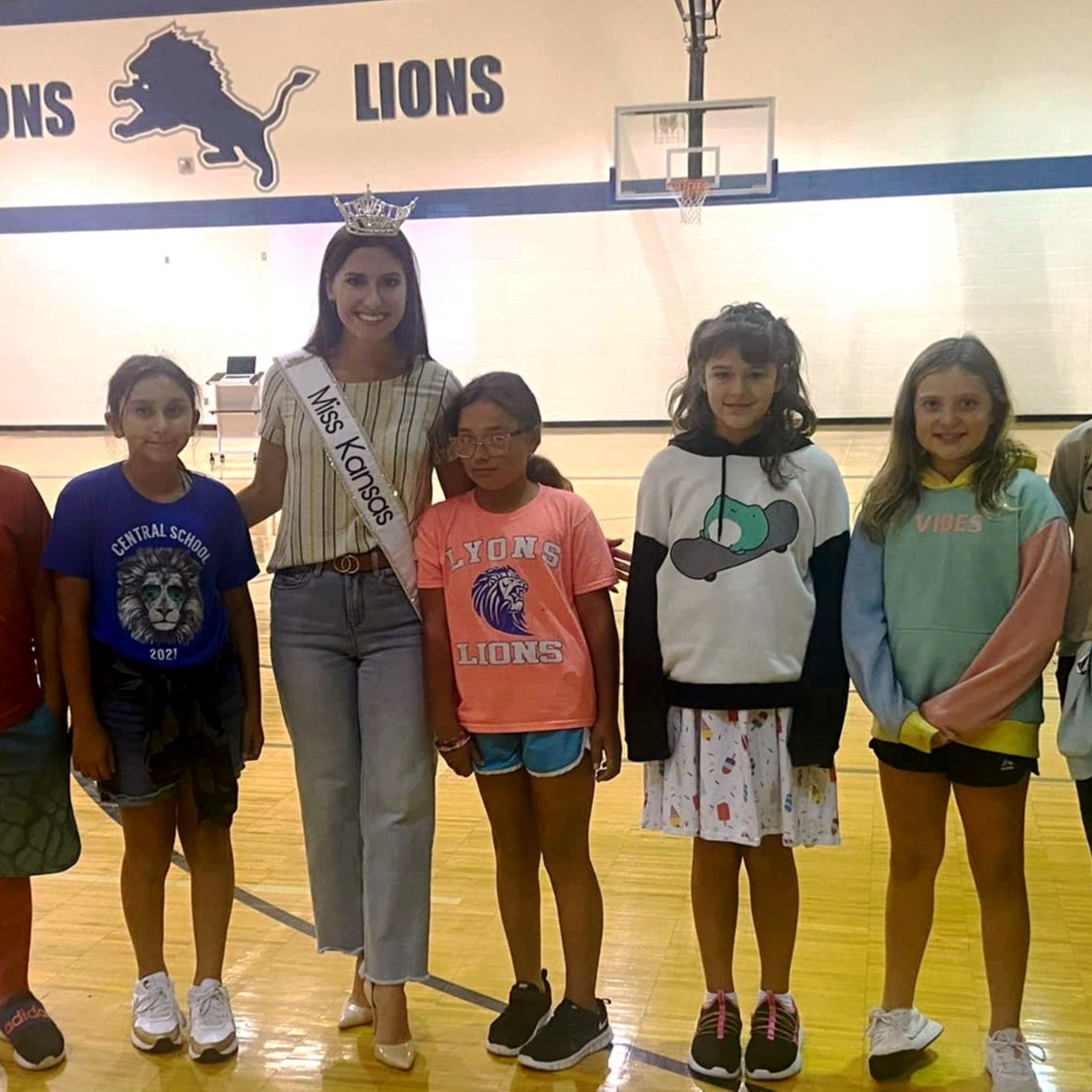 AUGUST AND SEPTEMBER
Miss Kansas came to visit Central.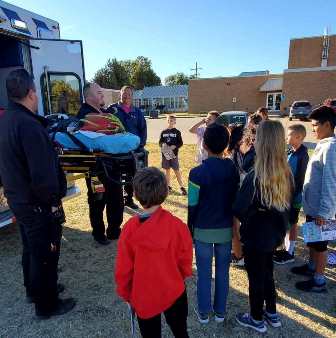 OCTOBER
The Rescue teams with students.