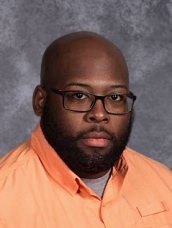 Math/Reading Specialist
Central Elementary School
620-257-5612
My name is Artravius Addison. I have been working in education since 2016.
I attended Sterling College from 2006-2009. Then I went on to Tabor College. I graduated from Tabor in 2011 with my Bachelors in Communication Studies. A few years after graduation I moved to Camden, NJ to join a non-profit organization running after-school and summer programs for inner city youth. Currently I am in the process of obtaining my Masters in Special Education through Wichita State University. I have been married since 2018. I have 4 beautiful daughters. I currently have two bearded dragons and two ball pythons. I enjoy spending time fishing, listening to music, working out, grilling and coaching sports.