The public is invited to a retirement reception to be held on Sunday, April 30th.
USD405 Students and Staff want to recognize and honor the following employees for their years of service and dedication to USD405 as our 2022 district retirees:
Brian Friess
Cindy Hogan
Patty Myers
Debra Nelson
Kelly Nusser
and
Maritta Schloemer
Other retirees not participating in the reception are:
Robin Amend
Kim Brayton
John Denny
and
Teresa O'Neill
If you are unable to attend, cards and personal notes of congratulations may be sent to the district office arriving no later than Thursday, April 28th. Please mail or drop off your designated cards and well wishes c/o Frisbie Education Center, 800 South Workman Lyons, Kansas 67554.

Brian Friess
I began my career with USD 405 in August of 1989. I was born and raised in Lyons. I played football, basketball, and ran track here in the late 70's and early 80s. I left Lyons for 7 years of college and then came back to Lyons to become a paraprofessional in August of 1989. The HS PE job opened the next year and I took the HS boys PE job along with elementary PE at South School (now FEC). I was a halftime elementary PE and halftime HS PE teacher. I volunteered my time on the HS FB staff my first year here. That worked into a paying position the next season. I coached football for 25+ years at the HS level. My favorite memories are the deep playoff runs we made in the late 90's and working with 9 different head football coaches during my tenure. I was the freshman boys basketball coach from 1990 to 1993. When Greg Raleigh left, I became the head boys basketball coach. My first stint was from 1994-2000. I took some time off to be with my 3 step-children and my wife. I went back and helped with MS basketball for a couple of years and then in 2008 I was asked to take the head boys HS position again "just for a year" to help out. That 'one year' went from 2008 to this current season! My favorite memories are winning a league championship in 1997; winning sub-state in 1997 and playing in the 4A State Tournament in Salina; winning the 2008 sub-state in Hillsboro and playing in the 3A State Tournament in Hutchinson; and knocking off undefeated class 3A #1 ranked Hesston in double OT last year here on our own court. I also have coached track for 30+ years. I have been an assistant coach to several head coaches and was the head track coach for 8 seasons. My favorite memories are working for athletic director Garrett Wheaton, who coached me in the late 70's and early 80's and winning a league championship in 2010 and a 3rd place finish at the 3A State Meet in 2010. Along with my coaching, I have loved teaching both elementary and high school PE, along with high school health and weights. The love for life and school that the elementary kids bring each day is really fun to be around. The challenges that the high school students bring each day makes for each day being different than the day before! The relationships that were developed through the classroom and/or the athletic arenas have been extremely rewarding. It is really special when a former student or athlete reaches out after they leave LHS! My 33 years in USD 405 have been a privilege! I have too many people to thank to name each. I've worked with hundreds (maybe 1000s) of Lyons kids in these 33 years. My hope is that I've planted a few seeds…and that even though I may not see the results of those seeds, that the student/athletes I've worked with are better people for being in my classrooms/programs.

---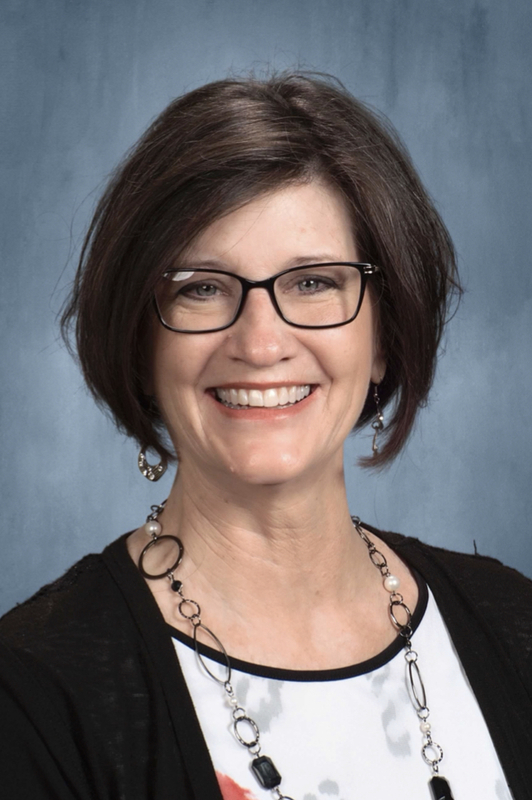 Cindy Hogan
Educationally, I did a fair bit of sampling - – Tabor College, Seward County community college, Panhandle State University, University of Kansas.
I worked 2 years as a para for a resource room and the high needs classroom, and 31 years as an itinerant school psychologist for RCSSC in Sterling, as well as 17 of those years in Chase, & 14 in LR/Windom. Not to mention a few times in Lyons for good measure. And I've mentored three of the four psychs currently employed by RCSSC. Anyway, I tried to.
Outside of work over the years I've taken several mission trips to Juárez Mexico, as well as Nicaragua, and trips to Italy and Ecuador/Galapagos, & Canada. I've invested time and money into beekeeping, gardening, & raising critters on the farm; am a current board member of Grand Staff Ministries; share usher/greeter/hugger responsibilities at First Church of God with Scott; read tons of books with my Bookbabes book club; & host as many functions at the ranch as possible.
Special memories that come to mind include teaching kids about Pompeii, the rainforest, & honeybees; doing Activities That Teach with grade schoolers in Chase and Windom; being part of the IEP team that helped reintegrate two sisters who were NOT killed in a car accident at Chase; the Pink Day SGS had for me during my battle with cancer; and years of fun SGS lunch buddies. Great kids. And there was that one time I shared an uncontrollable, spontaneous laughing outburst with a 7th grade boy during a testing session. Gosh, that was funny.
In August as an official retired woman I plan to sleep in and think of my friends who can't; and then try make everything I haven't had time to with honey, beeswax, alpaca fleece, herbs, goats milk, and my garden; take a mission trip to Africa in January; intentionally take more breaks in my hammocks; enjoy unlimited Bible study time; sleep in; watch birds; exercise; keep bees; experiment with agri-tourism; take trips with girlfriends; take trips with Scott; and then maybe sleep in.
I am so going to miss cackling teachers outside my office (they know who they are); random & dependable hugs from kids of all ages; loving abuse from secretaries; SGS beginning and end of the year breakfasts; philosophizing with my custodians; the smell of homemade buns and cinnamon rolls; hanging with SLPs, behavior & autism consultants, sped teachers, and specialists, & teachers who have changed my life; training up little gamblers with my lucky slot machine bank; and hauling four test kits, a lunch box, purse, briefcase, notebook and my coffee yeti in and out of buildings five days a week. Not really. I won't miss that. At. All.
It's odd that 31 years have passed when it was just a couple years ago when my dad took my picture in front of the district office as a brand new school psychologist with a salary I knew I could never spend. It has been quite a ride and a privilege. And I did manage to spend that paycheck. And then some.
---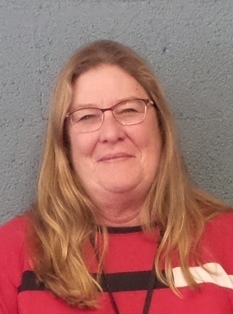 Patty Myers
2022 will be ending my 36th year in teaching as I retire from the Lyons School district. I attended Hutchinson Community College and Kansas State University to earn my degree in Elementary education. A grant became available, and I continued at Kansas State for one more year to earn my Masters degree in Learning Disabilities, Emotional Disturbance and Consultation. While earning my Masters degree I substitute taught in Manhattan, Junction City and the Fort Riley base.
After graduation I taught special education for Reno County Special Education Cooperative at Prairie Hills Middle School. I transferred to Rice County Special Education Cooperative in 1988 and have called USD405 my home since that time.
After retirement I plan to spend time with my husband, dogs, and puppies. I look forward to additional time spent gardening.
I will so miss the special people I work with and the students. Hopefully I will find ways to remain involved in Rice county education.

---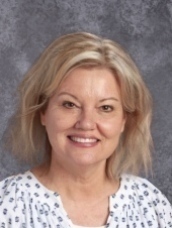 Debra Nelson
Ten years ago I prayed for a way to be Gods extra arms and for him to have a profound purpose for my life. I wanted a job that someday, when I stand before the Lord and he asks "What Have You Done For Me?"
I could answer him. He put me in a resource room in Little River. A couple of years later, I was asked to be a part of the PRIDE ROOMS beginning at the Lyons High School. I accepted the Lyons #405 Special Education offer without knowing what that job would entail, without seeing the room in which I would spend my days, in a school I had never been in and to work for a woman I had never met. Prayers led my heart to go where I was needed. In this journey, I took an amazing student from Little River with me. The years rolled by. My heart fell literally in love with all our students. I even considered adopting a couple of them but that was not Gods plan. I have learned that there is a lot of beauty in things I cannot understand. The wonder workings of God that I have seen are alive. It's all too good to not believe that God is working. God is working so hard in the PRIDE Room. There are miracles happening in that room, happening with this program. I have been incredibly blessed to have had the honor of working for Trisha Stover. Please remember her name. What an amazing asset and valuable employee you have in her. I'm confident that God has answered my prayers to be his extra arms for the past 10 years. I am also confident that he now has another plan for me. I will be turning 65 this summer. I'm not sure where God will have me go, but I am confident that God has never failed me yet. Great is his faithfulness. I look forward to finding my new balance in life. I believe that I will see the good glory of his works again. Please know my heart will always hold a very special place for everyone I have met and worked together with during my journey. My thanks includes all the administration, classified and non classified employees. Everyone has always shown me kindness and I will miss all the smiles.
---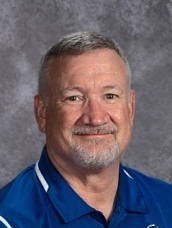 Kelly Nusser
Kelly Nusser will be retiring as the Principal at Lyons High School at the end of the 2022-2023 school year after 38 years in education. After graduating from Emporia State University, he spent thirteen years in the classroom as a social studies teacher and coaching football and track at the high school level at Peabody, Emporia and Lyons. Mr. Nusser was a social studies teacher for eight years, the head football coach at Lyons High School for nine years and was the head boys' track coach for eight years before becoming the Assistant Principal/Athletic Director at Lyons High School. After twelve years as the AP/AD he became the principal, a position he has held for the past thirteen years.
He has been married to his wife Beth for 35 years. She is an Early Childhood Special Education Preschool teacher at Park School. They have two grown children, Tegan and Anna, who both are Lyons High School grads. Tegan is married to his wife Kirsten, who are both teachers, they have one son, Hans. Anna is an English Language Arts teacher at Beloit High School, her husband, Brady is a veterinarian, they have twins, Lee and Faye.
---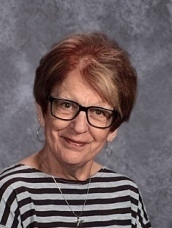 Maritta Schloemer
---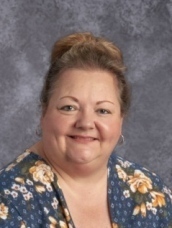 Kim Brayton
I cannot express how much I have loved my career choice to work for USD 405 for 26 years. I have spent all of that time at Park Elementary with Special Needs children. It was the perfect job for me when my own kids were growing up. I had very caring and "family first" bosses and administrators. It truly made my job not seem like a job but a caring group of people to work with. I credit my very first years at Park School to Val Loesch. She taught me patience and understanding and how to love all the children that needed it the most. I will continue my work with children at Camp WaJaTo. Thank you USD 405 for my many years of great experiences and memories.
---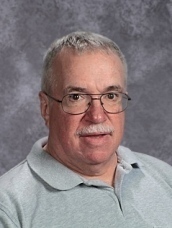 John Denny
I have taught Math at Lyons High School for 14 years. I have taught Geometry, Algebra, Trigonometry, Statistics, Pre-Algebra, Business Math, Technical Math, Calculus, and Calc 2. I live at Kansas Bible Camp in Hutchinson and have made the commute all these years, except for when I taught from home during CoVid. I am putting up with construction detours this year, but by retiring I will not get to enjoy the new highway. My youngest daughter, Deborah, commuted with me and graduated from Lyons High School in 2013. I have enjoyed working with my co-workers and have many fond memories of the students.