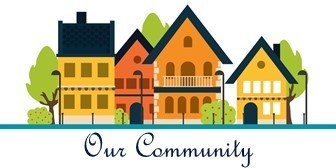 Hello all!
We are trying (along with the Rice County Community Healthcare Program) to encourage healthy, active lifestyles in Rice County!
This summer, there will be walks called "Walkie Talkies."
A leader will talk about a topic of interest at the beginning of the walk, answer questions, and then just lead a walk!
These will be held from June 3 through August 5 from 9-10 am (weather permitting).
Stacy Clark
Rice County Economic Development
Office: 620.257.5166
www.ricecounty.us
Sponsored by Community Health Worker Program and Active Rice County
For more information contact Alicia Hommon 620.257.2330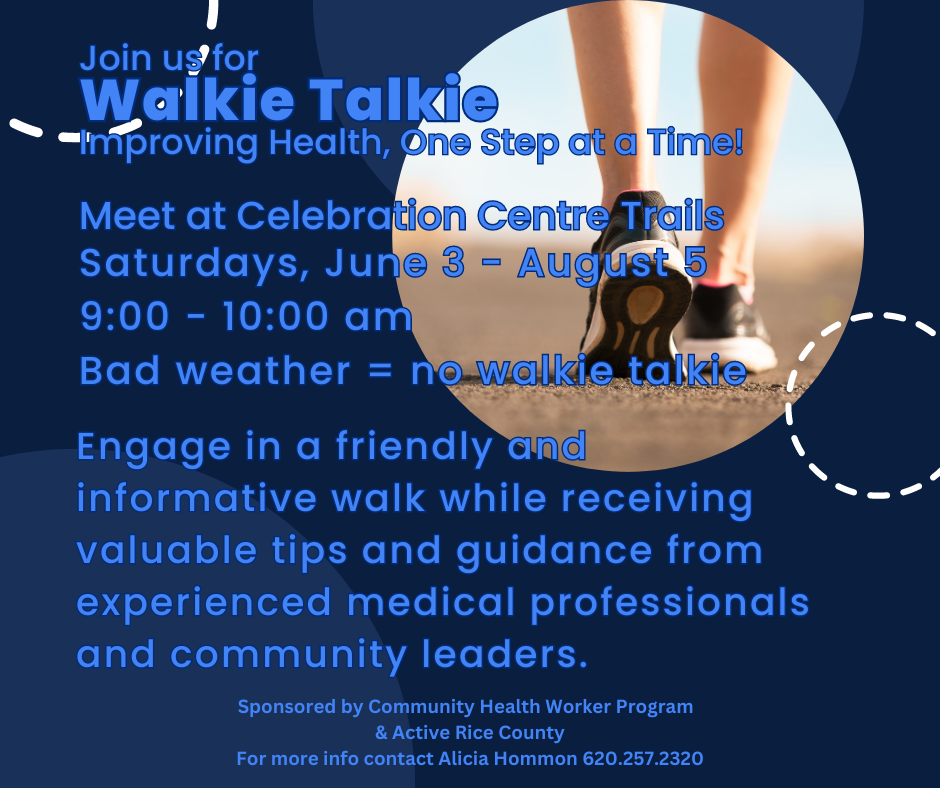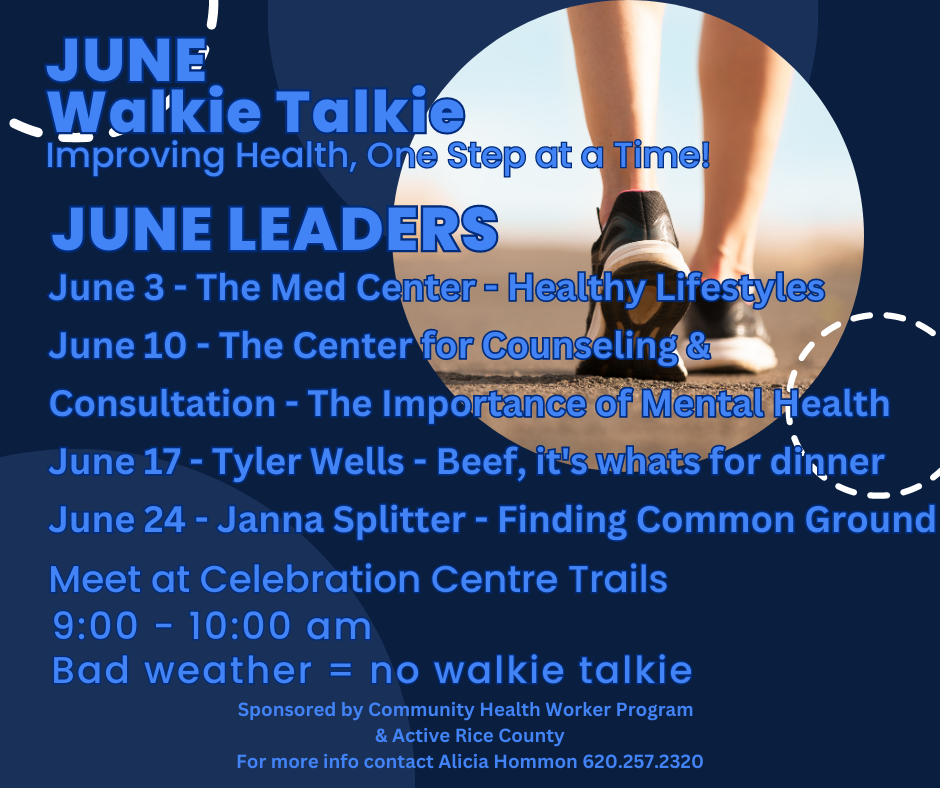 HELP WANTED
At Lyons Public Library
Student Position
 PART-TIME student position available.
 Must be at least 14 years old.
 Schedule:
Will work an average of 6 ½ hours per week.
(Includes every other Saturday.)
 Computer & internet experience desirable.
People skills are a plus.
Applications Accepted
Through
Friday April 21 st at 6:00 pm
Inquire at the front desk for an application.
Previous applicants need to reapply.
Lyons Recreation Commission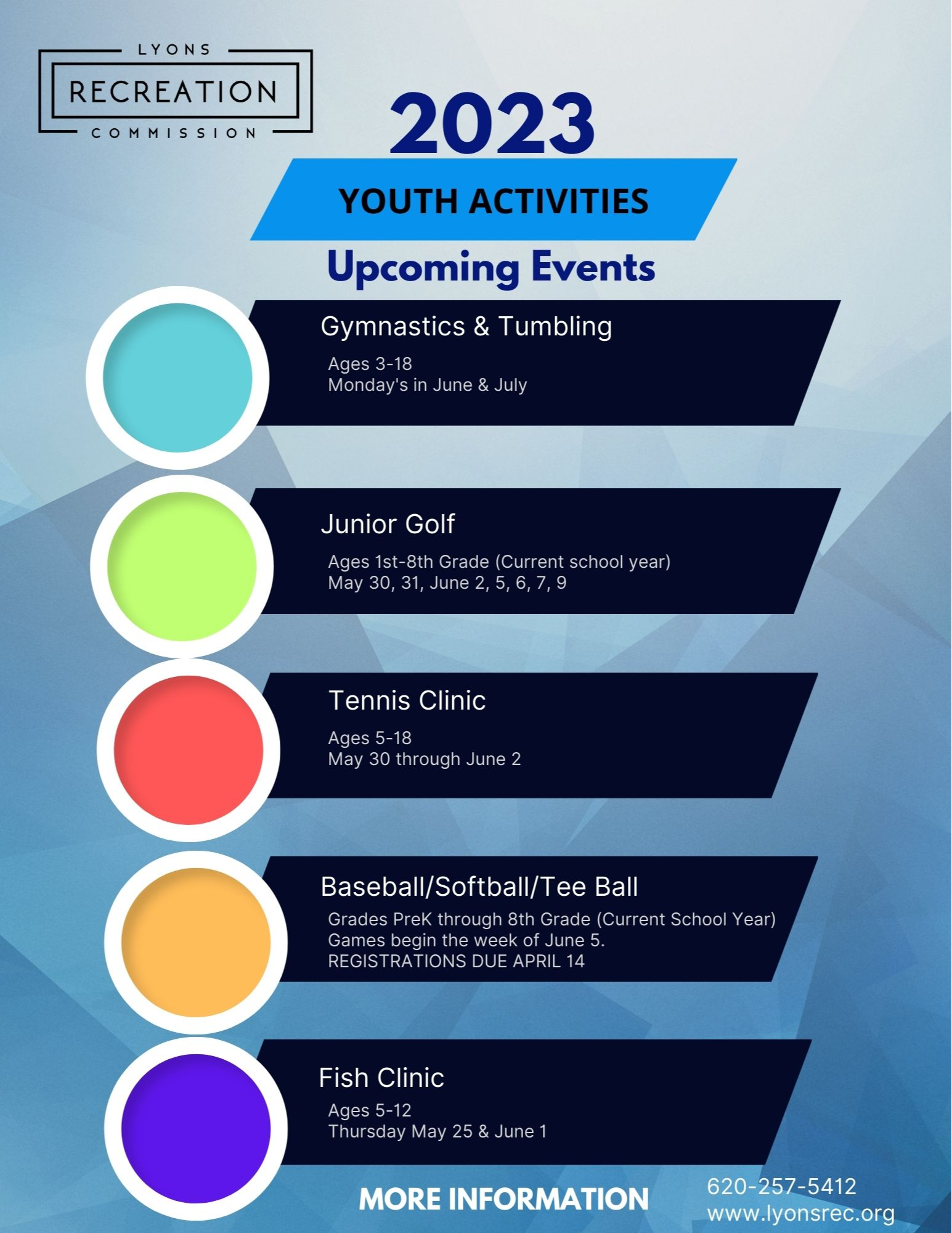 Check out all that's happening for our youth this spring & summer!
For more information and to sign up please visit lyonsrec.org.
The baseball/softball, JR Golf, and Gymnastics registrations will be available!
We look forward to a fun spring as we start soccer games.
We hope to have more things planned as this summer goes on.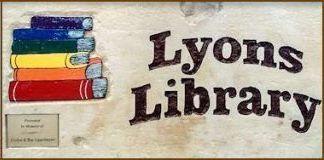 The first library in Lyons was started in the early 1900s in a millinery shop on the east side of the square. The members of the Lyons Woman's Club were active in raising funds for a larger library. They raised $10,000 and this was matched by Andrew Carnegie. The new building was built at the corner of East Avenue South and Lyon Street and was dedicated in 1911 with the stipulation that it be used for a library and cultural purposes. In 1971 the city hall was rebuilt to contain the library, and the old Carnegie Library was converted for use as part of the Coronado-Quivira Museum. In 2014, a new city hall and library complex was built at the corner of West Main and West Ave South.
The mission of the Lyons Public Library is to provide resources to meet the educational, informational, cultural,
and recreational needs and interests of individuals in Lyons, Rice County, and surrounding areas.