EDIT MAIN
Now Open for Summer school
Monday through Friday
May 26 to June 19 9:00 AM to 3:00 PM
Courses need to be completed by August 1st.
For more information call 620-635-0182
Closed the month of July

Congratulations RCLC 2020 Graduates!
So Proud of You.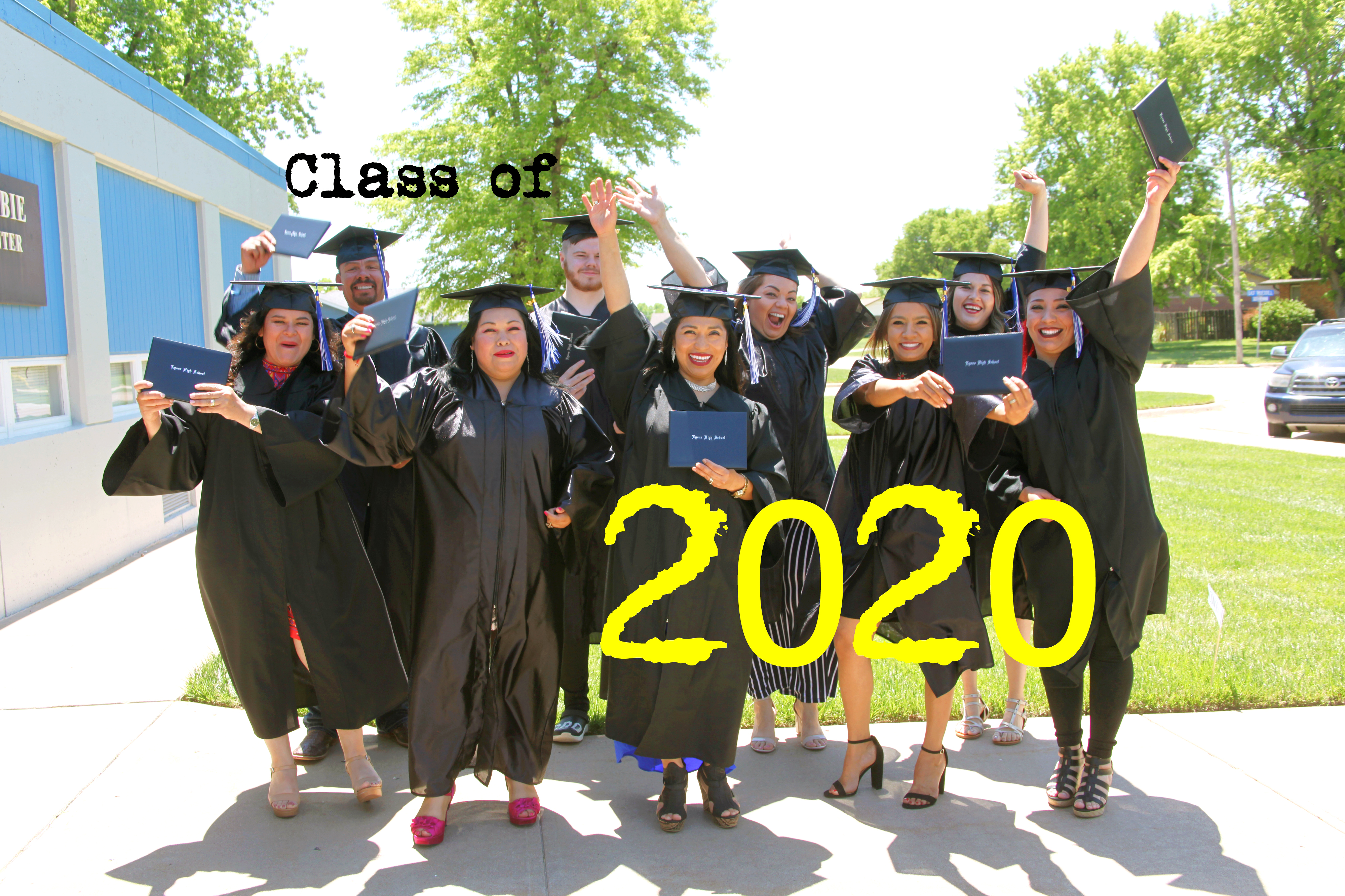 Back Row: Moises Ortiz, Nathan Stephen Ash, Celene Pina, Viridiana Zayas Santos
Front Row: Olga Elena Guerrero-Villalobos, Xochitl Pena Perez, Ilsa Morales Escalante, Maria Connie Arreola, Claudia Lisbeth Flores Trejo,
Not Pictured: Morgan Grey Brinson, Maria Elena Ruiz
RCLC Virtual Graduation Ceremony
IT'S NEVER TOO LATE TO EARN
YOUR HIGH SCHOOL DIPLOMA
Rice County Learning Center offers several options
to complete your education with online coursework and
self-paced learning. If you need to complete your education and earn a
Lyons High School diploma, come see us!
RCLC will reopen August 10th
2020-21 classes will begin August 17th
All classes are online and available 24/7
Call us at 620-257-7060 or Email Sara Day
for more information.
Check Out Our Videos
Inscripción al Centro de Aprendizaje del Condado de Rice
We invite you to experience our computer-based curriculum tailored to
meet individual needs for successful diploma completion.
Our association with Lyons High School, a fully accredited high school, is
designed to facilitate the self-paced student with courses that
meet state and national educational standards.
We offer both online and onsite courses for the
student seeking a positive alternative school experience.
We'd like to help you help yourself
Hours Open:
Monday -Tuesday: 8:30 am to 9:00 pm
Wednesday: 8:30 am to 8:00 pm
Thursday: 8:30 am to 4:00 pm
Friday: 8:30 am to 3:00 pm