WANT BRAINS? READ A BOOK!
USD #405 Students and Employees: to access the card catalog
choose a correct school from the link above,
library number as the login
and your first name as a password.
Contact your media aide for assistance if needed.
READING INVENTORY STUDENT ACCESS
ACCELERATED READER STUDENT LOGIN
Head Media Aide
Melody Adams
LHS/LMS
Hours:
Daily 7:30 am - 2:45 pm
Media Aide
Michele Belden
Central Elementary
Hours:
Daily 8:00 am - 3:30 pm
Media Aide
Talarah Burson
Park Elementary
Hours:
Tuesdays:
9:25 - 10:40 am
12:25 am - 2:50 pm
Thursdays:
8:10 am - 2:30 pm
The Many Faces of Our Media Centers
The days of media centers or libraries being just books, magazines, and newspapers are long gone.
Also missing is the required "SHHHH" from the stereotypical sweatered, glasses hanging from a bejeweled cord, librarian.
Today's media centers at USD 405 are still full of books. Lots and lots of books! We also have Audiobooks, Scholastic Book Fairs, games, computers, access to the technology department personnel, meeting rooms, contests,
and finally, awesome Media Aides!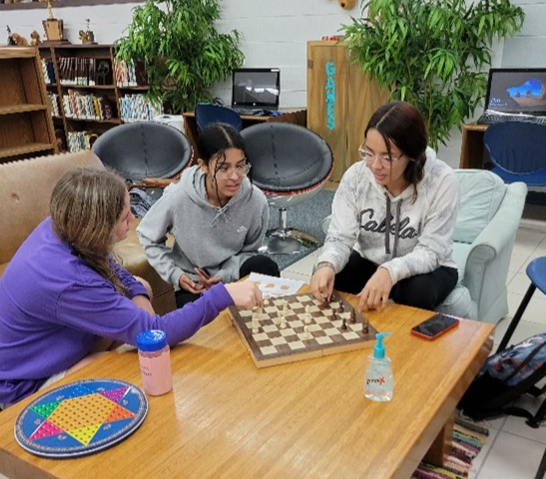 Park and Central Elementary media centers win the award for best decorated. Brent (Central) and Michele (Park) Belden are both so talented and transform their respective rooms beautifully! It is always a joy to walk into both their libraries.
The LHS/LMS media center Media Aide, Melody Adams, works at keeping the students and staff thinking by having guessing games and poetry contests throughout the year. Many teachers send students to the media center to study or take tests in a quieter environment. Staff also takes advantage of the space, attending personnel meetings. SITE Council has begun to meet in the media center this year. FYI, if you would be interested in attending the SITE Council, there is ALWAYS room for more!