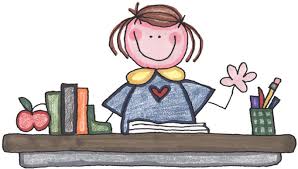 Tina Ludwig is a first grade teacher at Park Elementary. She's spent the majority of her 28 years in teaching at the lower elementary level. Mrs. Ludwig enjoys young children's enthusiasm for learning and their curiosity in exploring new things. In 2004 she was awarded the Lippelman's Outstanding Teacher of the Year for USD 405.
Tina Ludwig received her B.S. in Elementary Education from Fort Hays State University. Later she earned her Master's Degree from Kansas State University and became endorsed to teach English language learners as well.
Mrs. Ludwig is married and has three children, Garret, Megan, and Kendall who are all graduates of Lyons High School. She enjoys spending time with her grand-daughter, walking, gardening, and is a huge animal lover.
Tina Ludwig strives to keep her classroom active with hands-on learning and works hard to keep kids motivated to learn!
Be kind and respectful.
Listen to the speaker.
Work quietly.
Be honest.
Raise your hand to talk.
Keep your hands/feet to yourself.
Use your time well.
1 pkg. Expo board markers

1 crayons

1 Elmer's Glue All

1 backpack

1 box #2 Ticonderoga pencils

4 large erasers

1 pencil box

2 large box Kleenex

2 2 pocket folders w/fasteners

1 Fiskar scissors

1 watercolor

5 small glue sticks