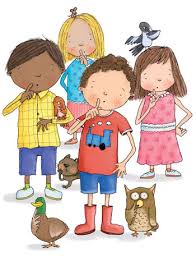 I am a First Grade teacher at Park Elementary. I have been teaching since 1996. I have an Associates Degree in Science from Barton County Community College, a Degree in Elementary Education from McPherson College and a Master's Degree in English as a Second Language from Kansas State. In addition to teaching, I love to garden, can, bake, spend time with friends and family, and play with my 2 year old daughter, Becca. I have been married to Charles since 2008. I can be contacted at jmccormick@usd405.com or call 620-257-5624 between 8:10-9:00 and 11:25-12:05.
Listening Bodies-I will listen and follow directions.
Raise your hand-I will raise my hand to share ideas.
Quiet mouths-I will use a soft voice.
Walking Feet-I will walk in school to be safe.
Helping hands-I will use my hands for helping and not hurting.
Caring hearts-I will use kind words.
8:10-9:00 PE/Music
9:05-10:35 Reading
10:40-11:20 Writing Workshop/Spelling
11:25-12:05 Lunch/Recess
12:15-12:45 MTSS
12:45-1:00 Read Aloud
1:00-2:00 Math/CGI
2:05-2:25 Recess
2:25-2:55 Science/Social Studies
2:55-3:05 Library
3:05-3:15 Get ready to go home
1 Package Expo Board markers (black)

1 Crayons

1 Elmer's Glue All – 8 oz.

1 Book bag or backpack

1 Box #2 pencils (Ticonderoga)

4 Large Erasers

1 Pencil Box

2 Large box Kleenex

2 2 pocket folders w/fasteners

1 Fiskar Scissors

1 Water Colors

5 Small Glue Sticks