You're never too old, too wacky, too wild, to pick up a book and read to a child.
Dr. Seuss  
Hello! I am Dee Orth and I am a Reading Recovery/Title 1 teacher at Park Elementary School. I received my Bachelor of Science degree in Early Education from Frostburg State University in Frostburg, Maryland. Following my first year of teaching first and second grade in Guam, I spent 13 years teaching first or second grade in Chase, Kansas, In 1989, I added a Reading Specialist endorsement and Master's degree in Elementary Education from Fort Hays State University in Hays, Kansas. After earning my Master's, the opportunity came for me to become a Reading Specialist in the Lyons School District. I served as a Title 1 teacher at South, Park and Central Schools. Then, I went through the training to become a Reading Recovery teacher and have worked in this position since 1997. I currently reside in the country, outside of Lyons with my husband, Vince, where we both enjoy farm life. In my spare time, I like to read and travel.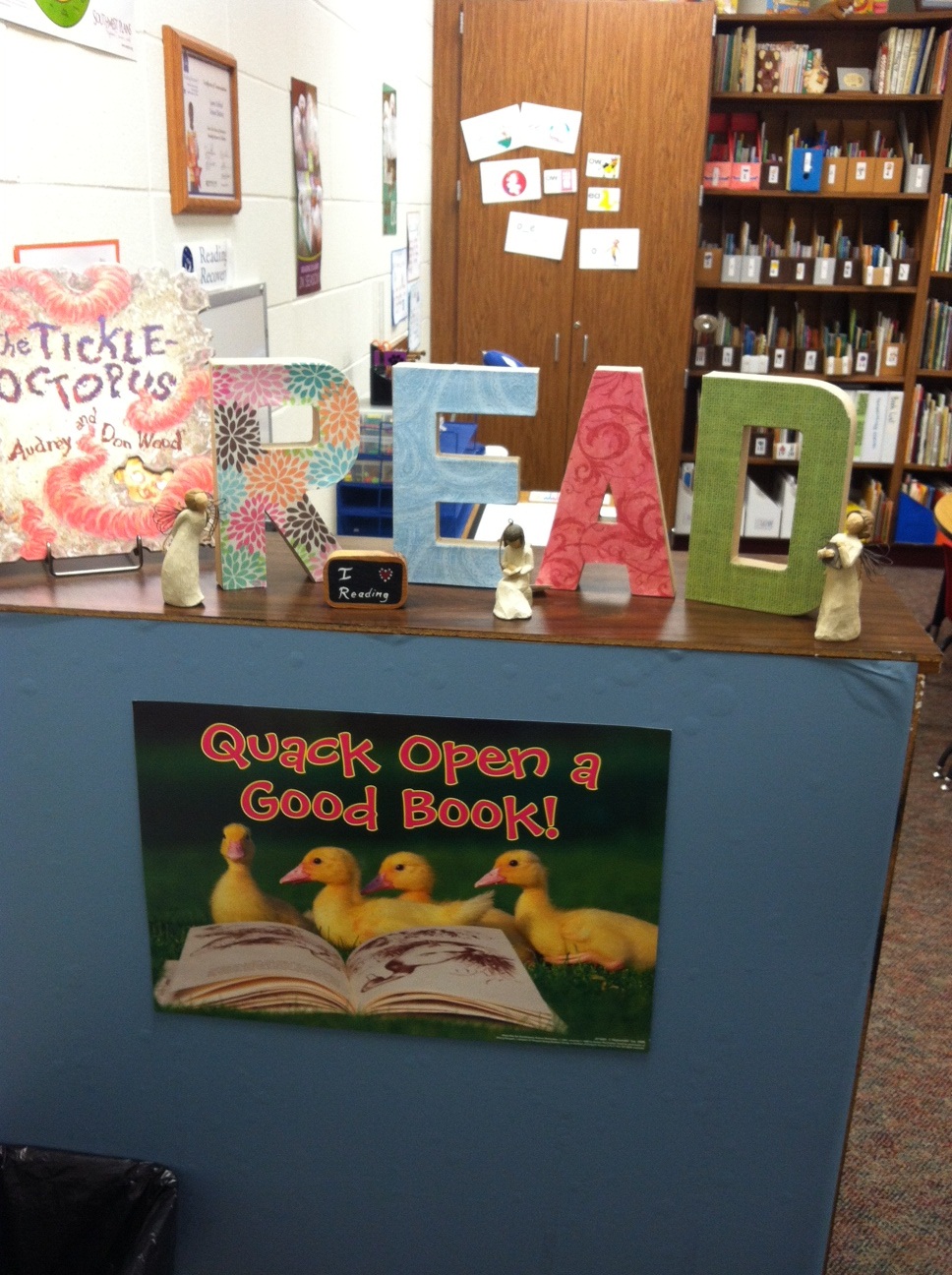 Sit with a quiet body.
Make good choices.
Include everyone.
Look and listen with your eyes and ears.
Enjoy school and do your best.
Children who are not spoken to by live and responsive adults will not learn to speak properly. Children who are not answered will stop asking questions. They will become incurious. And children who are not told stories and who are not read to will have few reasons for wanting to learn to read.
Gail E. Haley  
   1971 Caldecott Medal acceptance speech
READING TIPS FOR PARENTS: