LUTHER DAVIS
NOAH GEEVES
ANGEL LANDEROS
DALE LOUGHRIDGE
KAITLYN MOORE
KOLBY PETER
RAYNA REYES
GRETA SHOWALTER
ALLISON SOLIS
JON STEELE
MATTHEW THURMAN
DEREK VALERIO
HAIDEN VARGAS
EDGARD ZUNIGA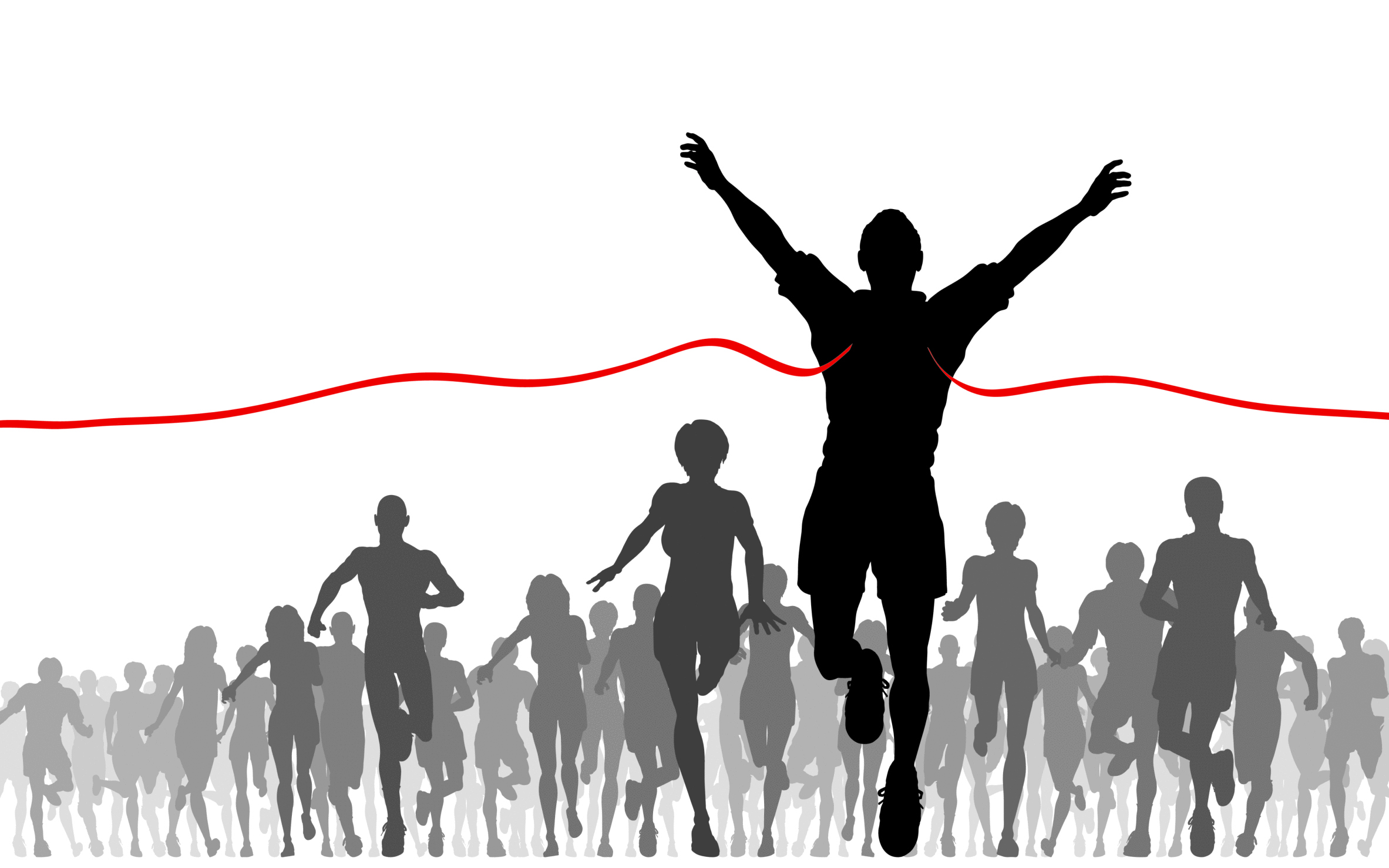 The LMS and LHS Cross Country teams, at times, run together. Below are the accounts from their meets.
CC Highlights From Our First Race
Yamyle Ramirez placed 4th. Her time was a little slower than her PR last year, but we'll have her setting PRs in no time.
Wrikin Scobee set a PR (24:15) of over a minute faster than last year's best time.
Isaac Fall set an excellent PR of 23:15 for his first 5k as a freshman.
We have several that were not able to run this week for various reasons. As they start joining the races, I expect some good things to start happening!
Another highlight on the MS side: We had 6 of the 13 runners in the 8th grade boys race and came away with 1st, 2nd, 4th, 7th, 11th, and 13th. We also had a pair of excellent first races by our 7th graders. The future of Lyons CC is looking bright!
XC on Thursday, September 1st
At the back to school pep rally (and any other time I've had a chance), I said that I was excited for this season. What I saw Thursday afternoon both confirmed and added to my level of excitement.
Despite being down several runners for multiple reasons - illness, injury, out of town, and short a few KSHSAA mandated practices - we ran very well at our first meet. I have a very young team as well as many runners that are new to XC. With the exception of Sam and Isaac, everyone that was able to run was running a new race distance, so we had PRs almost across the board. In the 5k races, Lee Loughridge, Mariana Boese, Dayana Gonzalez, and Fernanda Rodriguez all ran around the 30 minute mark, and Ximena Rodriguez ran a very determined race. The ladies' finishes should be an excellent starting point to work from and see where we can get to this season. I expect Yamyle Ramirez, Geraldine Vargas, and Jocelyn (Jojo) Vargas to be well under the 30 minute mark when they join us next week. On the boys side, times ranged from 19:50 up to 26:12, and we brought home hardware! Francisco (Paco) Espinoza-2nd, Anthony Ventura-4th, Isaac Fall-6th, and Jose Recendiz-8th place. Juan Enriquez, Gilberto Silva, and Sam Steele also ran solid races. I expect Cain Villasenor to be at the front of our pack when he joins us next week. Again, this is a fantastic starting place for the season. The LHS runners go to Hesston on Thursday to compete in a very large meet!
On the middle school side, we also had similar results. Allison Solis was my sole female runner for the middle school, and I think she was a little surprised at the difference between the mile and two-mile races, but she has a great starting place for the season, and her time will come down. I'm excited to see what Greta Showalter, Kaitlyn Moore, and Rayna Reyes will be able to do when they join her next week. Angel Landeros, Dale Loughridge, Edgard Zuniga, and Kolby Peter also ran excellent 2-mile races, and have good initial times to improve on. Derek Valerio. Matthew Thurman, and Jon Steele all put forth great efforts in the 7th-grade mile race, improving between 30 seconds and 2 minutes on their mile time from the beginning of practice 2 weeks ago. Noah Geeves should also be a welcome addition when he joins us next week. The LMS runners travel to Pratt-Skyline on Saturday for their next competition.
Cross Country At St John September 15th
I am continually impressed by my group of runners as the season progresses! We ended up having beautiful weather for our first meet of the year that we got to compete in varsity/JV races, and I couldn't be happier with the results! We did a fantastic job of working together as a team for as long as we could, then separating to finish when we needed to. Several runners were able to overcome some late-race difficulties and power through to finish. In team results, both teams were involved in the two ties for the day, with the ladies beating out macksville for 4th out of 8, and the men falling to Ellinwood for 3rd, but earning team medals for all 7 runners! An interesting note is that the points for the men's team came entirely from freshmen (with my sophomore providing the tiebreaker) so we should only continue to get stronger over the next several years!
In individual results, we came away with 4 individual medals, and barely missed a 5th; we also ran many PRs - several runners knocking minutes off their times.
Yamyle - 8th22:26, season PR
Jojo - 10th22:44, all-time PR
Lee - 25:41, all-time PR
Geraldine - 26:39, season PR
Mariana - 26:53, all-time PR
Dayana - 27:28, all-time PR
Fernanda - 27:43, all-time PR
(Dayana and Fernanda running together to clinch the tie breaker!)
I'm always interested to see whether Cain or Paco will come out ahead...
Cain - 10th18:08, all-time PR
Paco - 11th18:11, all-time PR
Anthony - 19:31, all-time PR
Jose - 20:14, all-time PR
Gilberto - 21:37, all-time PR
Isaac - 22:11, season PR
Sam - 22:43, all-time PR

Running JV today
Ximena - 39:55, all-time PR
Juan - 23:46, all-time PR
Zayn - 34:04, monster all-time PR
8th (2 mile) - many close to an all-time PR if they didn't get one
Ally - 15:38, PR
Kaitlyn - 20:58 (first race)
Rayna - 24:17 (first race)
Greta - was not able to finish
Angel - 13:20, PR
Dale - 15:02
Edgard - 15:27
Haiden - 15:29, PR
Kolby - 16:46
7th grade (1 mile)
Noah - 6:47, PR
Derek - 7:11
Matthew - 8:04
Jon - 9:48
Lyons Home Cross Country Meet, September 27
Yesterday was a good day for a cross country meet! If last week caused problems because it was a little cooler than we were used to, yesterday was a little warmer than we've gotten used to. We are starting to fight some minor injuries, and had some runners out for illness or family emergencies, but every Lyons runner that started a race finished it yesterday! We did come away with a few season PRs as well as several medals. Both Varsity teams came in 2nd last night - ladies behind a very talented TMP team, and men within 6 points of Sterling. I am continuing to see my runners working together early on, then separating to finish when they need to. We're going to continue to work on pushing our pace a little and see if we can move everyone up a couple places. If everyone can move up a couple places, that will make a huge difference for the team score.
Individual Results:
Yamyle - 3rd22:21, Season PR
Jojo - 6th23:55
Lee - 26:29
Geraldine - 26:37, Season PR
Mariana - 27:15
Dayana - 27:41
Fernanda - 28:30
Cain - 4th18:20
Paco - 6th18:27
Ant - 14th19:54
Jose - 20:30
Gilberto - 21:23, All-Time PR
Juan - 23:06
Zayn - 39:52
LMS
In the middle school races, in an effort to get more teams with a team score, we placed the top 3 runners from each team. We had a team for every race we had runners in. 7th grade boys got 5th, 8th grade girls got 1st, and 8th grade boys got 2nd.
Ally - 2nd 16:40
Greta - 6th 20:57
Rayna - 7th 22:51
Angel - 15:05
Edgard - 15:23
Dale - 15:34
Haiden - 17:24
Kolby - 17:39
Noah - 7:02
Derek - 7:18
Matthew - 8:02
Cross Country At Sterling
These runners continue to impress me with their work and their results! It ended up being quite a bit warmer than Sterling usually is. (We've run in rain, floods, and even snow at Sterling. There was one year that over the course of the meet the temp dropped about 30 degrees!) 80 degrees is warmer than expected, but overall beautiful running weather. We don't have many team results, because I entered most of my freshmen in the freshman division, then split the other runners between the Varsity and JV divisions - wherever I thought they'd have the best individual success, and boy did we have some success! We came home with a pile of medals as well as quite a few PRs! We've had some sickness and some family emergencies that have interfered with some of our training, but everyone was back in town and healthy enough to run!
Yamyle - 21:04, Var 4th-1:17 season PR (within 8 seconds of an all-time PR; Yam ran most of the race in 11th, then worked her way up as her competitors tired. She seems to be peaking at just the right time!)
Jojo - 22:51, Var 18th (very close to a PR; she's turning into a nice #2 runner for this year, and will be a good #1 next year!)
Geraldine - 25:55, JV 3rd-0:42 for the season, and an all-time PR as well! (Gere continues to provide some excellent senior leadership as well as trimming time off her race.)
Mariana - 26:45, JV 9th(Fantastic effort today!)
Lee - 28:35 (Ran a good race, despite still not quite being 100%)
Ximena - 39:30 -0:25 PR, rounding out 3 PRs for 3 senior girls!
Dayana - 28:00, Fr 2nd! Since the Freshman and JV races were run together, she had no idea she did as well as she did. I loved seeing the look on her face when I handed her the silver medal!
Fernanda - 28:30, Fr 4th She was surprised at her place as well.
I think both of these freshman girls (and probably others as well) have evil thoughts towards me everytime they run, but I hope they stick it out - I really enjoy watching them improve, both over a season and throughout their highschool running careers!
Cain - 18:01, Var 23rd-0:07 PR (only the 3rd freshman boy to cross the finish line in the Varsity race!)
Paco - 18:15 (I think he was disappointed that he was just out of medal range - there was just a bit more experience between him and Cain. Paco was the 4th Freshman across the line)
Ant - 19:29, -0:16 PR (I wanted to run Ant in the freshman race, but he wanted the challenge of the harder race. I am impressed by how he's not afraid to work hard for what he wants. He stuck with Cain and Paco for most of the race, and just fell back towards the end. It was fun to watch them run as a pack! His time would have put him 4th in the JV race, or 3rd in the freshman race, but I'm not sure if he would have run as well without Cain and Paco to run with - that's what running as a team is all about!)
Isaac - 21:00 (Isaac also ran the Varsity race, but with his other teammates in the other races, I think he missed running with his normal partners. He ran well and was close to a PR)
Sam - 24:27 (Sam has been out of town, but was back and ready to jump into the race today. We expected his time to be a little slower than normal, but he ran an excellent race despite the circumstances!)
Jose - 19:48, Fr 6th-0:26 PR; First time sub-20!!! (This kid has been a machine at practice this week and it certainly paid off today!)
Gilberto - 20:59, Fr 8th-0:24 PR (Hard work is also paying off for Gilberto. With the combined Fr/JV race, I think he was surprised that he placed as well as he did!)
Juan - 23:18 (This would have been close to a PR, if not for his monster PR at Larned! Juan has worked hard for a Varsity spot and will probably have it for the Regionals race - we'll have to see what happens next week at League)
Zayn - 33:13 (ZZ is like the energizer bunny. This kid has a never quit attitude that provides great leadership for the team!)
Alli - 15:26, 10th
Greta - 18:02
Rayna - 19:36 (close to PR time)
Kaitlyn - 20:36, -0:22 PR
Edgard - 14:21, -0:12 PR
Angel - 14:28
Dale - 15:26
Kolby - 16:35
Haiden - 17:30
Noah - 7:33
Matthew - 8:12
Jon - 11:19
Next week is League, and the end of the XC season for the middle schoolers! We run at Smoky Valley, which was also our first race. It's nice to be able to bookend a season with the same course, to get a true comparison from the beginning of the season to the end.
The high school postseason continues with a run at Sugar Hills Golf Club in Goodland on Oct 22. I have several runners with a good chance at qualifying for the State meet at Rim Rock (Lawrence) on October 29. Wish us luck!