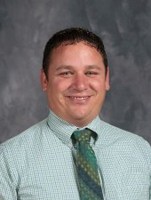 Principal
Lyons Middle School
620-257-3961
Aside from convincing Andrea to marry me, moving back to Lyons is the best decision that I have ever made. I love it here. I absolutely love the diversity of our community and could not think of a place I would rather raise my two boys.
Seneca  
   On the shortness of life
In the fall of 2013, when the then-new LHS Assistant Principal, Derek Carlson, walked the halls of Lyons High School the first day of school it was not his first time. He had been there before, as a student graduating with the class of 2000.
Mr. Carlson returned to his home town to take the Assistant Principal/Athletic Director position. Bringing his wife Andrea and his young family with him. "I absolutely loved teaching and living in Emporia for 8 years. However, when Andrea and I decided that we were ready for me to look for an administrative position, I knew that I wanted to find a community similar to Lyons. I was just fortunate that the position at Lyons High School became available." said Carlson. Three years later he accepted the position as Principal of Lyons Middle School.
After graduation from LHS in 2000, Mr. Carlson attended Kansas State University and graduated in 2004 with a Bachelor of Science in Elementary Education, Middle-Level Math endorsement. During that time, the student taught 6th grade at Woodrow Wilson Elementary in Manhattan and assisted with the afterschool program. He also student taught Math and Algebra to 8th graders at Eisenhower Middle School. In the Spring of 2005, Carlson accepted an Elementary teaching position at Lowther North Intermediate School in Emporia for 6th grade Math, Science, and Social Studies. The following year he moved to the Emporia Middle School to teach 7th grade Math. Over the next 8 years, Carlson would teach 7th and 8th grade Math, Algebra, serve as an assistant coach for football and basketball, sponsor various Quest after school activities, and serve on multiple building and district level committees.
Mr. Carlson is a member of the National Education Association and National Council of Teachers of Mathematics. Since becoming an administrator, he has also become a member of the Kansas Association of Secondary School Principals and the Kansas Association of Middle School Administrators where he serves on the Board of Directors.
In November 2018, Derek Carlson for was named the Kansas Association of Secondary School Principals Area III Middle-Level Principal of the Year. Derek received his award November 7th at the KASSP Convention in Wichita. Mr. Carlson said of winning this award. "I see winning this award as a testament to Lyons Middle School more than to an individual. I get to work with some awesome adults every day. They all work incredibly hard every day, take pride in their work, and have such compassion for our students. Lyons Middle School is going places and I am just fortunate to be a part of it."
To become the principal of the year: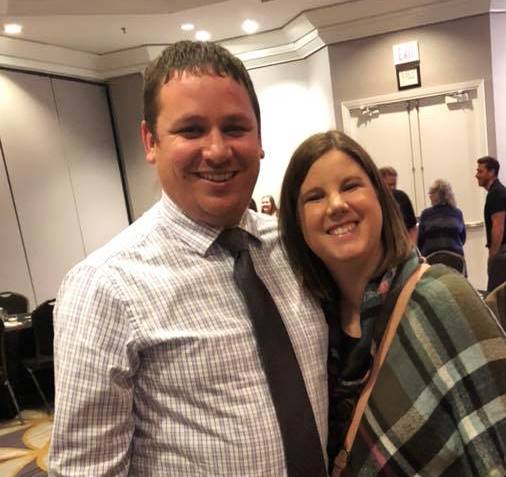 Nomination submitted by someone to the Kansas Association of Secondary School Administrators

Nominees must be in at least their third year of administration and must be a member of KASSP

KASSP Board of Directors reviews the nominations and makes the selection for each of six areas of the state, basically SW, SC, SE, NW, NC, NE

Area III is the north-central 19 counties of the state. - Nominees fill out an information form about themselves and submit it

Awards are given at the annual KASSP Convention
Additional awards Carlson has received:
Kansas State University Leadership Recipient
Hopkins Foundation STAR Performer
Graduate Instructional Scholarship, Emporia State University