EMPLOYEE ASSISTANCE PROGRAM
Wellness countdown that you can do every day to help relieve stress, anxiety, or just be healthier!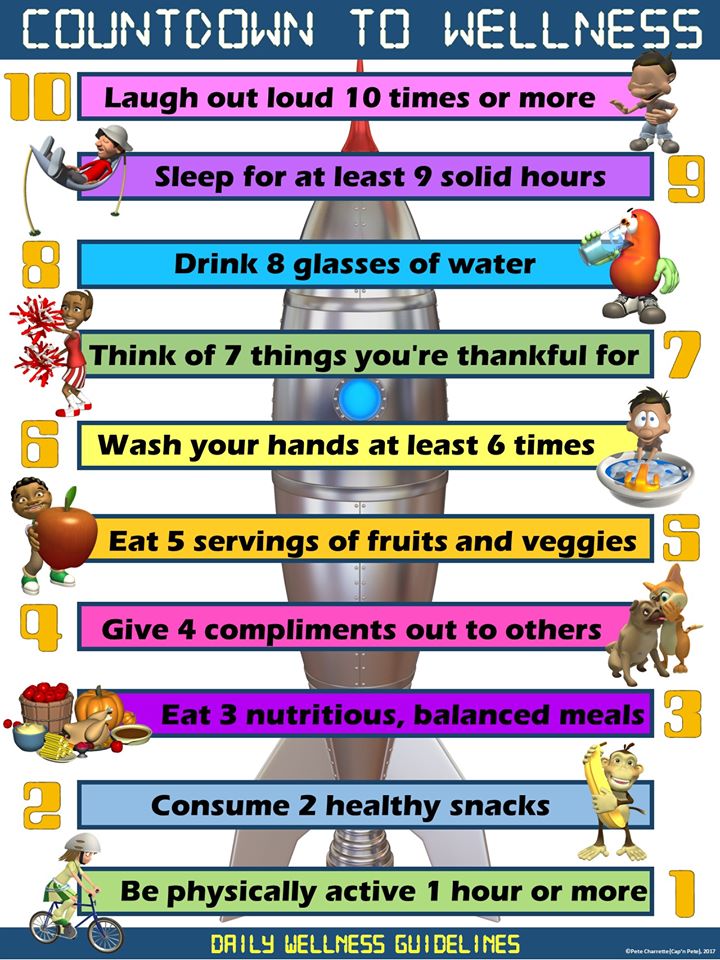 When things are constantly changing and it's hard to help your students' focus, get back to BASICS with "A Healthy Day". To keep your mental health on track and your body functioning appropriately, it needs adequate Sleep, Physical Activity, Healthy Nutrition, Proper Hygiene, and Self-Care. If your student or your household is struggling, try to refocus on the Basics of a Healthy Day!