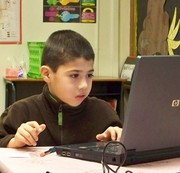 WHAT PARENTS AND STUDENTS CAN DO TO ACHIEVE SUCCESS
USD405 students from Central Elementary, Lyons Middle School and Lyons High School have been working hard to prepare for their Kansas State Assessments. The 4th Graders at Central Elementary started their building on the test-taking adventure Tuesday, March 5 through Thursday, March 7. Dates for others testing as follows:

3rd Grade Reading March 6-8 12:35 – 2:25 pm
5th Grade Reading March 13-15 8:15 – 10:00 am
4th grade Reading February 28th and 29th and March 1st 9:45 – 11:45 am
In April Math Assessments will be as follows:
3rd Grade – April 10th, 11th, and 12th 8:15 – 10:25 am
4th Grade – April 2nd, 3rd, and 4th 12:30 – 2:55 pm
5th Grade – April 10th, 11th and 12th 10:00 am – 12:15 pm
4th Grade Science Assessments are scheduled for April 17th and 18th from 9:45–11:45 am
5th Grade Writing Assessments will be given April 23rd, 24th, 25th and 26th from 8:15 – 10:00 am.
Lyons Middle School testing schedule:
8th grade reading will be testing March 5th - 7th
6th and 7th grade reading will be testing April 9th - 11th
8th grade writing will be testing April 9th - 12th
7th grade science will be testing April 17 & 18th
6th, 7th & 8th grade math will be testing April 24th - 26th
Lyons High School has completed their reading portion of the assessments and will begin the Math section in March.
Reading assessments was completed February 22-24.
State Math assessments are going to be March 13-14
State Science assessments are April 10-12.
The State Tests can be very exhausting and emotionally draining for students and teachers. Here are some tips to help your child be successful!
WHAT CAN PARENTS DO TO HELP?
1. The Night Before
Get to bed early, get plenty of rest. Remember, our brain and body need sleep to function well, so don't stay up late!
2. The Morning of the Test
Did you know that students think better when they have a full stomach? So don't skip breakfast the morning of the test. So, have them eat well, their brains will be turned on and tuned up.Studies show that students need good nutrition to concentrate and perform their best.
3. Reassure your child
Tell your child that the test will be used to evaluate how well a school or school district is educating its students. It's important for kids to have a sense of the broader context. Encourage your child to work hard and do their best. Please, do not schedule appointments during the test-taking times.
What Students Can Do During the Test
Before the test begins, make sure you have everything you'll need - scratch paper, extra pencils, water bottle, and a calculator (if you're allowed to use it). Read the instructions! You want to make sure you are marking answers correctly.
1.Stay Hydrated
Drinking water will keep your brain healthy and ready to work. This will raise test scores.
2. Read the directions.
It's important that you follow the instructions exactly.
3. Answer easy questions first.
Doing this can jog your memory about useful facts. You may also come across information that can help you with other questions.
4. Answer every question.
You must answer every question! You may mark through questions for review, go on, and then come back to them later.
5. Identify key words.
This helps you focus on the main idea of challenging questions.
6. Rephrase difficult questions.
To understand questions better, rewrite them in your own words. Be careful not to change the meaning.
7. Have a Positive Attitude
Approach the big test as you'd approach a giant jigsaw puzzle. It might be tough, but you can do it! A positive attitude goes a long way toward success.
8.Manage Your Time
Scan through the test quickly before starting. Answering the easy questions first can be a time saver and a confidence builder. Plus, it saves more time in the end for you to focus on the hard stuff.
9.I'm Stuck!
Those tricky problems can knock you off balance. Don't get worried or frustrated. Reread the question to make sure you understand it, and then try to solve it the best way you know how. If you're still stuck, mark it for review and move on. You can come back to it later. What if you have no idea about the answer? Review your options and make the best guess you can. Use your sticker feature and eliminate some of the answer choices.
10. Take a deep breath
If you are a nervous test taker do deep breathing exercises before the test, or take a deep breath and count to ten. Then take shorter deep breaths in between passages or sections of the test -- counting to three only. This exercise is fast and simple, but it really works!
11. Multiple-Choice Questions
The process of elimination can help you choose the correct answer in a multiple-choice question. Start by crossing off the answers that couldn't be right. Then spend your time focusing on the possible correct choices before selecting your answer
12. I'm Done!
Not so fast - Use all the time you're given.When you complete the last item on the test, remember that you're not done yet, go back to review your answers, making sure that you didn't make any careless mistakes such as skipping a question. Spend the last remaining minutes going over the hardest problems before you turn in your test.
Follow these test tips, and you'll know you did your best - congratulations!
We thank you, in advance, for your support!
The Kansas Assessment Program is a mandate of the Kansas State Legislature to meet the requirements of the federal No Child left Behind (NCLB) legislation. Students are tested each year in reading, mathematics, and science. The scores the students achieve provide valuable information about several things including:
the measurement of specific academic indicators within the Kansas Curricular Standards
a total building score that is used to measure adequate yearly progress (AYP) toward the goals set as part of NCLB
scores that can be used to assist the school in improving the academic content areas of that building and/or the district
Individual reports are also shared with the students and their parents to provide specific information on how the student did overall in the content area as well as for each individual tested indicator. The student scores are then compared with other students in Kansas in their same grade level. Thus, the student has a reference point to see how they are progressing academically.