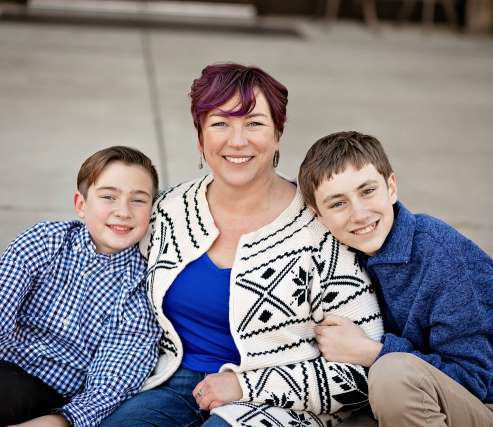 School Psychologist
Frisbie Education Center
620-257-5196
Pamela is a School Psychologist, serving USD 401, Chase Raymond, and USD 405, Lyons. She grew up in Sterling, Kansas and graduated from Bethel College with a degree in Elementary Education in 2000. She earned a Masters degree in Special Education, Gifted, in 2008, and an Educational Specialist Degree in School Psychology in 2019. She has taught at Paola Middle School, West Junior High (Lawrence, KS) and Rice County.
Pamela currently lives in Sterling with her sons, Charlie and Sebastian, and their rescue dog, Addy. She enjoys coaching Cross Country at Sterling High School, baking, and hanging out with her awesome kids.