EDIT MAIN
Reading Takes You to Infinity and Beyond!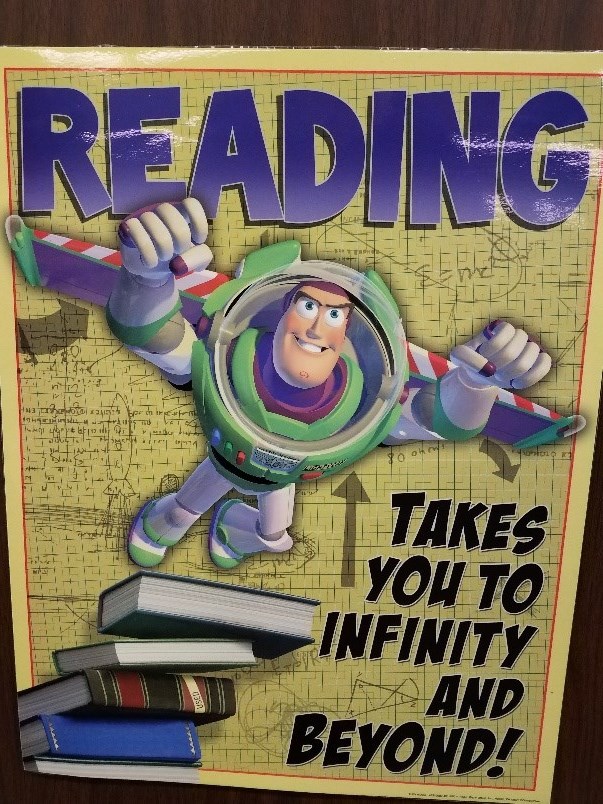 The Lyons High school/ Middle school Media Center spent the summer gearing up for the 2018-2019 school year. New books and new looks will great you as you walk through the sliding door.
Over one hundred new titles are being processed in the coming weeks of school, including companion books to go along with the Books on Tape collection. New series are waiting to be read, as well as books that have finished out several series. The library also has many new titles in Spanish Collection and is expanding the Non-Fiction Collection this year as well.
Mrs. Burdette's retirement from the high school Math Department last year brought part of the new look in the library. Lions, lions, lions grace the library windows now, much to the pleasure of staff and students alike. Alongside the multitudes of our school mascot are some prized pieces of our school history.
Trophies from football, track, basketball, cheerleading, forensics and more, from as far back as 1924 now grace us with their shining history. Many of the trophies had been at the old middle school in the cases at the base of the stairs. More came from the attic at the high school, as the trophy case in the front hallway had become too full to show all of them.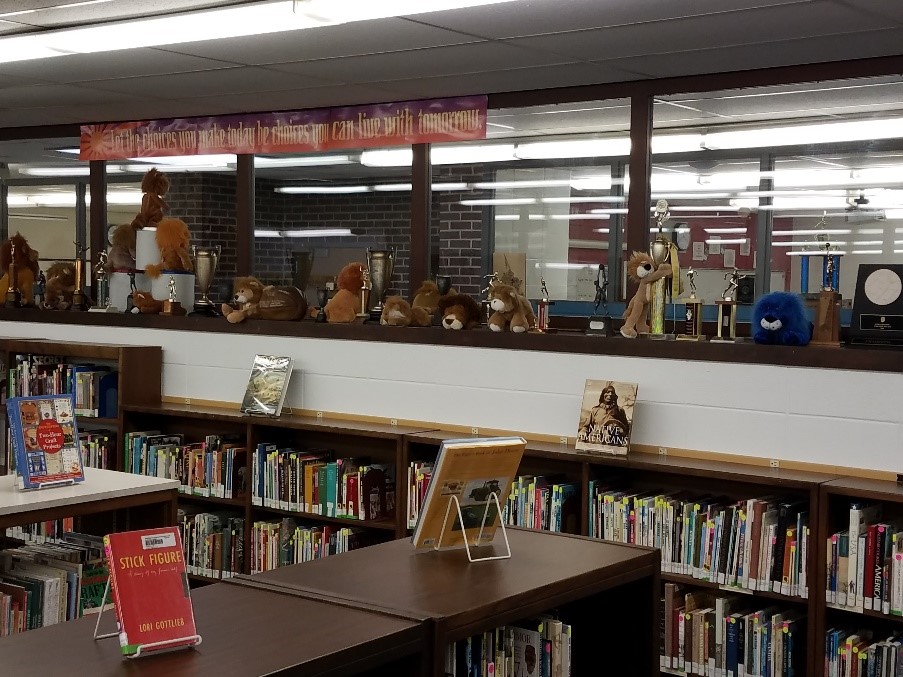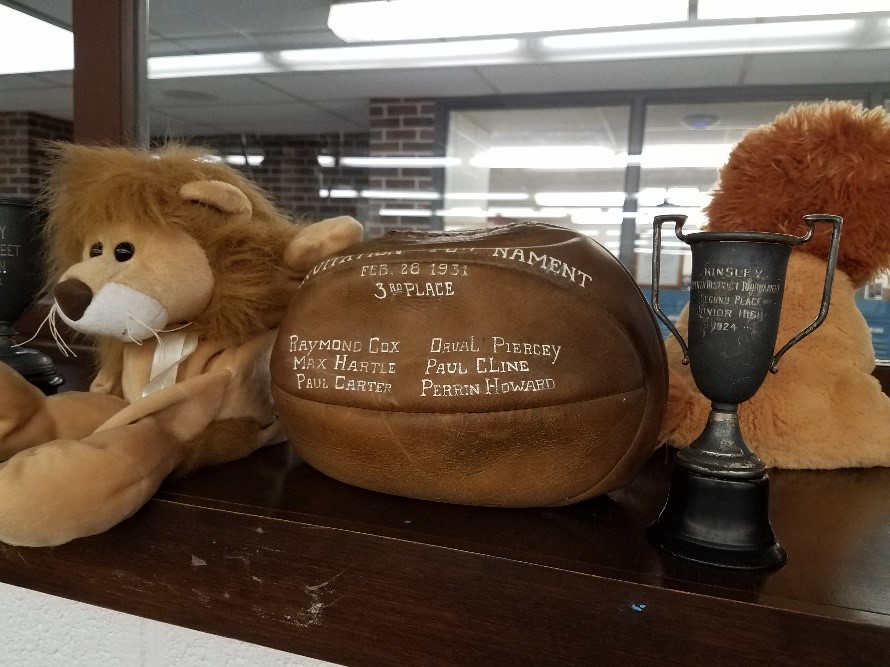 A tree once graced the front of the library in a humorous attempt to correct parts of our English language. The "Berry tree" holds many different types of berry, but most definitely does not grow and "Lye berries". Mrs. Adams, media aide states that, "There are no lye berries, but there are libraries!"
"I'm very excited for the coming year! The library is hopping place, with karaoke, in the mornings before school and continued from last year, coffee, hot chocolate and donuts. Sounds, aromas and crowds are drawing more of the students into the library, and while they visit, I do my best to find that perfect match of student to book."
Mrs. Adams looks forward to visits from alumni, parents, as well as the Lyons community, but more importantly, the students!