EDIT MAIN
USD 405 Employment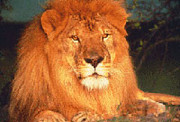 The lion is the mascot for Unified School District 405 in Lyons, Kansas.
Certified and Classified Job Openings
Applicants for employment of elementary, secondary, administrative, and support positions with Unified School District 405 are hereby notified that this institution does not discriminate on the basis of race, color, national origin, sex, age, or handicap for employment.
USD 405 - Lyons Employment Openings
Position
Building
Contact Person
Nutrition Services
Lyons High School
Patti Kreis
LHS Assistant Football Coach
Lyons High School
Jeff Fuss

LMS Assistant Football Coach
Lyons Middle School
Jeff Fuss

LMS Assistant Volleyball Coach
Lyons Middle School
Jeff Fuss
Assistant Tennis Coach
Lyons Middle School
Jeff Fuss
ESL/ELL Paraeducator
FEC
BJ Smith

Custodian
FEC
Bill Day
Elementary Counselor
PES
John Cannon
Library Aide/Media Center Asst.
Central Elementary
Bill Day
Substitute Teachers
FEC
Cheryl Davis

Substitute Teacher - Full Time
FEC
Cheryl Davis
Paraeducators
FEC
Katie Herrman

Bus Driver - Route + Activities
Lyons High School
Bill Day

Special Education IRR
Jr/Sr High School Teacher
Chase/Raymond
Katie Herrman
How do I apply?
Those interested in applying for a teaching position may fill out the online applications at Kansas State Department of Education site or School Recruiter and must complete our Certified Application (shown below). A letter of application, resume, a current copy of your Kansas teaching license, and unofficial transcripts must accompany your application to complete the application process. Please submit completed documents to the Frisbie Education Center, attention Bill Day at 800 S. Workman, Lyons, KS 67554 or by fax: 620-257-5197; or email: Bill Day. Mr. Day can be reached by phone at 620-257-5196, ext. 124.
Employment Applications:
Online Certified and Classified Application
The below application is a PDF document so you are able to
save to your computer and send to Bill Day.
For questions in regards to substitute teacher openings, please contact Cheryl Davis at 620-257-5196, ext. 120.
Who do I contact about a specific position?
Kelly Nusser, LHS Principal (9-12) 620-257-5114
Jeff Fuss, LHS Assistant Principal/Athletic Director 620-257-5114
Derek Carlson, LMS Principal (6th-8th) 620-257-3961
Terri Glass, CES Principal (3rd-5th) 620-257-5612
John Cannon, PES Principal (PK-2nd) 620-257-5624
Katie Herrman, RCSSC Director 620-257-5196, ext. 159
Greg Konda, RCSSC Coordinator/Student Information Data Clerk 620-257-5114
Patti Kreis, Director of Nutrition Services 620-257-5114
BJ Smith, ESL / ELL Director 620-257-5196, ext. 245