EDIT MAIN
COVID-19
USD 405 sCHOOL BUILDINGS CLOSED FOR REMAINDER OF 2019-2020 SCHOOL YEAR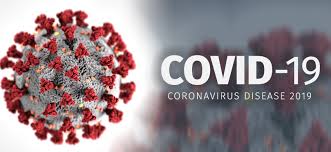 Our students, staff, and families safety
is a top priority
at USD405/Lyons Schools.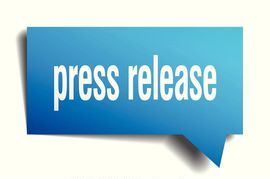 .
Governor Laura Kelly introduces plan to safely,
gradually re-open Kansas, get state back to work.
For the latest updates and information related to COVID-19, visit the Kansas COVID-19 Response and Recovery website. covid.ks.gov.
.
Governor Kelly issued another statewide mask mandate. Rice County Commissioners will have until November 25 to opt out. Otherwise, counties are automatically under the order. See the article and executive order below.
https://www.usnews.com/news/best-states/kansas/articles/2020-11-18/kansas-governor-preparing-to-announce-new-covid-19-measures
https://governor.kansas.gov/wp-content/uploads/2020/11/EO-20-68-Face-Coverings-protocol-Executed-2.pdf
WHERE TO FIND WHAT YOU NEED REGARDING COVID-19?
The Internet is full of false information concerning COVID-19.
For accurate information, please use these official sites.
Click Here for Official Sites Printable Version
Learning Space and WiFi available at two churches. LYONS STUDENTS-NEED INTERNET FOR YOUR HOMEWORK? *Faith Bible Church has room and WiFi for 20 students Monday-Friday, 9 am - noon. Call pastor Phil Green to make appointments 785-472-8633. *United Methodist Church also has space and WiFi for students. Please text or call pastor Kim Shank to make arrangements 620-220-0334.
Updates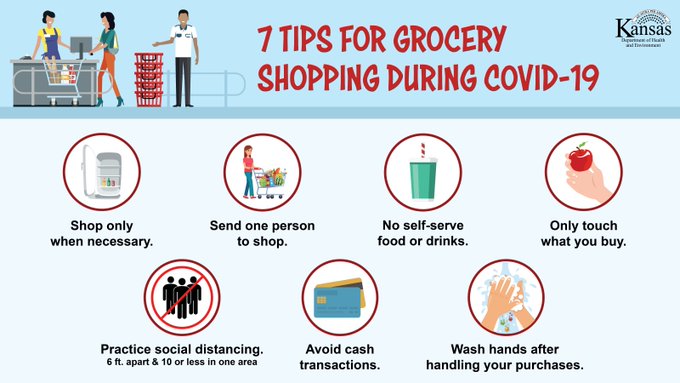 For more information, please visit the KDHE website at www.kdheks.gov/coronavirus. KDHE has a phone bank that is staffed Monday – Friday, 8 a.m. – 7 p.m. The phone number is 1-866-534-3463 (1-866-KDHEINF). KDHE also has an email address for general inquiries, COVID-19@ks.gov. Please note these contacts are for general questions and cannot provide you with medical evaluations. If you are feeling ill, please stay home and call your healthcare provider.
Governor Kelly issues Executive Orders to aid Kansans during COVID-19 pandemic
Apr 10, 2020
As she discussed during her press briefing, Governor Laura Kelly today issued two new executive orders as part of her administration's ongoing response to the COVID-19 pandemic.
Due to the obstacles created by social distancing for Kansans whose work requires the renewal of a license, certificate, permit or registration, Executive Order #20-19 extends professional and occupational licenses for the remainder of the pandemic.
Under the order, all state agencies shall extend renewal deadlines for any occupational or professional license that has expired – or will expire – during this disaster. Licenses will remain valid as long as the disaster declaration is in effect, and for 90 days after it expires.
"Thousands of licensed workers are officing from home in an effort to follow guidance from public health officials," Kelly said. "This order will ensure those Kansans are not hampered by licensing problems that they are powerless to solve under our present circumstances, so they can continue to do their jobs safely from home."
The measure also waives any late penalties or expiration fees, and it extends deadlines for continuing education requirements.
The governor also issued Executive Order #20-20, which will temporarily allow notaries and witnesses to do their jobs remotely, through audio-video communication technology.
"Our economy is at a standstill at the moment," the Governor said. "But to the extent that we can, it's important to find ways for Kansans to continue safely entering into contracts, filing marriage licenses, updating wills and handling other personal health care directives while still adhering to social distancing protocols."
Executive Order #20-19 can be found here.
Executive Order #20-20 can be found here.
This is a rapidly changing event and we appreciate your patience and support as we work to provide you with accurate updates as quickly as possible. Our district will continue to update parents as we learn more information and implement our learning plans.
This global health event impacts us all. It requires us to take careful precautions and to follow the advice provided by public health experts. The Lyons community along with school personnel have rallied to confront this challenge together. Our teaching and support staff will be working diligently this next week to prepare for this extended closure.
This information will continue to be posted on this site, our Facebook and Twitter pages.
This will be a long process, but we will get through it together and things will return to normal. USD405 administrators will continue to make decisions based on the guidance and information received by our governor, the Kansas Department of Health and local health department. We will continue to share our plans with you on this website. The Lyons community will remain strong and continue to support one another as always.
PRECAUTIONS AND RECOMMENDATIONS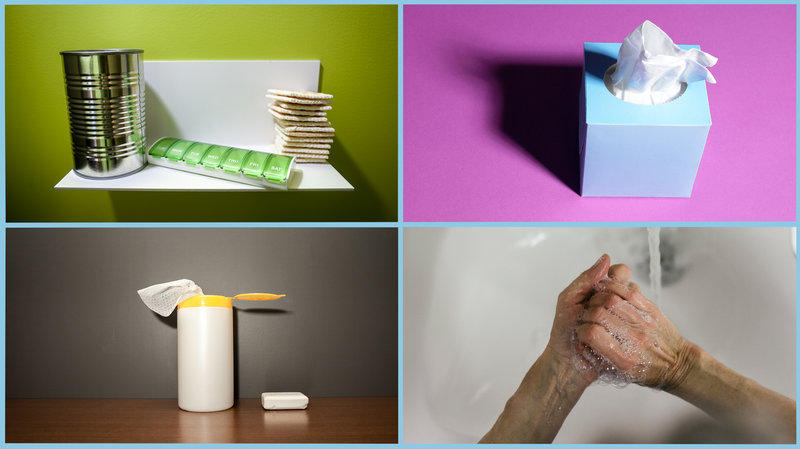 The best ways to prevent the spread of respiratory viruses are to:
• Wash your hands often with soap and water for at least 20 seconds. If soap and water are not available, use an alcohol-based hand sanitizer.
• Avoid touching your eyes, nose, and mouth with unwashed hands.
• Avoid close contact with people who are sick.
• Stay home when you are sick.
• Cover your cough or sneeze with a tissue, then immediately throw the tissue in the trash.
• Clean and disinfect frequently touched objects and surfaces.
The District is taking many precautions to minimize the risk to our students, staff and families:
We are asking all families to monitor their student's health, as well as their own. If their child is sick with flu-like symptoms, fever, cough or shortness of breath, we are recommending that parents and guardians seek medical treatment and keep the child home from school. We are also asking staff and visitors to follow these same precautions.
Our custodial staff is doubling its effort to ensure that high-touch surfaces are being disinfected. The products we use are hospital-grade cleaners and peroxide based. Custodians will replace soap and hand sanitizer often. All buses will be disinfected daily, and the Food Service Department will continue to follow food safety practices and use approved disinfectants.
We continue to evaluate all upcoming District-sponsored travel and events, including trips scheduled to occur during summer.
We encourage all students, staff and community members to follow these recommendations from the Centers for Disease Control:
Avoid close contact with people who are sick.
Avoid touching your eyes, nose and mouth with unwashed hands.
Wash your hands often with soap and water for at least 20 seconds. If soap and water are not available, use an alcohol-based hand sanitizer with at least 60% alcohol content.
Stay at home if you are sick.
Cover your cough or sneeze with a tissue then throw the tissue in the trash.
Clean and disinfect frequently touched objects and surfaces.
SCHOOL EVENTS
The KSHSAA is committed to the safety of our student-participants and the health of our school communities. Accordingly, in response to Governor Kelly's Executive Order regarding the closure and cessation of in-person instruction in all Kansas schools through May 29, 2020, the KSHSAA is cancelling all spring championships, competitions, and festivals for the remainder of this school year.
We will update our district web calendar of changes in school events as soon as decisions are made. Other forms of communication to be used will be through email, social media and mobile app alerts.


Click on images for links.
Search for "Lyons U SD405"
With Lyons schools closed, here are some of our preliminary plans:
There will be no school activities with the following exceptions:
Some outdoor activities might continue, following distancing advice. However, recall that all KSHSAA activities and sports are currently suspended statewide.
Some normally indoor events, such as graduation might be offered as an outdoor activity, in order to maintain the social distance recommended by the CDC and KDHE.
Some activities may be offered virtually as feasible.
Some activities may continue but decrease in scope and duration and with extra precautions
A brand new law, the Families First Coronavirus Response Act, is now in effect. Please see the related information linked here outlining your rights. A summary of the law is linked here. 3/26/2002
On Tuesday, March 17, Gov. Laura Kelly announced that school buildings across the state of Kansas must be closed for the duration of the remainder of the 2019-2020 school year. However, learning will continue for our students. School districts have been tasked with designing educational plans to meet student needs. The district will be working over the next few weeks to design various types of learning opportunities for our students with the guidance provided by KDHE.