EDIT MAIN
405 Dental Screenings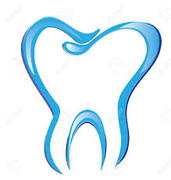 .
To help comply with the Kansas law requiring free dental inspections in school, USD 405 will be providing FREE dental screenings to all students enrolled in our schools. PRAIRIESTAR HEALTH CENTER will do the screenings at your child's school.
Children without an opt-out form will be screened.
The screening dates are as follows:
Park week of February 2nd-4th, 2021
Central week of February 9th-11th, 2021
LMS & LHS week of February 16th-18th, 2021
If you are interested in your child receiving free dental screening, fluoride, sealants, or cleaning please fill out the "Dental Consent Form" and "Health History Form" listed below. If BOTH of these forms are not returned your child will NOT be able to receive treatment.
Dental Consent and Health History Forms from Prairiestar Health Center (English and Spanish versions) MUST fill out both history and forms.
If you have any questions, please contact me through your child's school. Thank you for your cooperation with this important health issue.
USD #405 Nurse