STANSBURY WINS TWO HONORS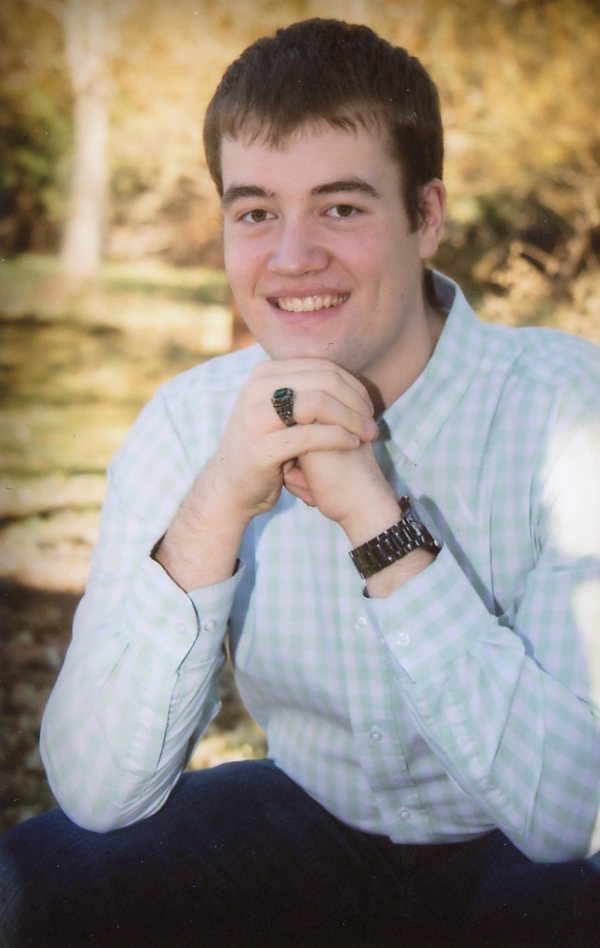 Congratulations Robbie Stansbury! He has been selected as a 2020 Kansas Governor's Scholar and also to serve on Senior Leaders Conversation group
The Governor's Scholars program recognizes the top 1% of high school seniors across the state. Scholars are selected from accredited public and private schools from across the state.
This program is coordinated for the Governor by the Confidence in Kansas Public Education Task Force. It is funded by donations from private sector businesses in Kansas. The Confidence in Kansas Public Education Task Force was formed 30 years ago to strengthen public confidence in education. The following organizations are members of the Task Force: American Association of University Women, Kansas State Board of Education, Kansas Association of School Boards, Kansas Congress of Parents and Teachers, Kansas State Department of Education, Kansas-National Education Association, Kansas School Public Relations Association, Kansas State High School Activities Association, Kansas League of Women Voters, and United School Administrators of Kansas.
Click here to view students for the 2020 Governors Scholars (listed by school's city)
Senior Leaders Conversation groupSeniors share thoughts on COVID-19, give advice to peers
TOPEKA — The last weeks of a senior's high school journey should be filled with solidifying plans for the future, donning formal wear for prom and celebrating graduation with friends and family. Instead, the Class of 2020 is navigating uncharted territory.
A group of 64 seniors from across Kansas have been selected to share their own stories and give guidance to their peers on how to transition from high school to post secondary plans during the COVID-19 pandemic.
Kansas Commissioner of Education Dr. Randy Watson asked Kansas principals and superintendents for recommendations for the Senior Leaders Conversation group. From that group, 64 seniors were selected, and the first conversation with Kansas State Department of Education staff members took place Tuesday, April 21, via Zoom.
"You're going to give advice on how to navigate through all of this," Deputy Commissioner Brad Neuenswander told the group. "We are so proud you are here and joining us. You are serving as the voices of our seniors. We need you to help guide us and help seniors."
After an initial welcoming, students were broken into small groups with KSDE staff members facilitating each group.
Seniors introduced themselves and shared their future plans and then were asked to share their opinions on various topics, including who is helping them through this difficult time, what barriers they've faced and how they're dealing with the COVID-19 pandemic. They also were asked what they'd like to share with their peers.
"Expect anything," said Alyvia Zeigler, a senior at Paradise Unified School District 399. "Two months ago, I had no idea I'd basically be homeschooled."
There are about 30 students in Zeigler's entire school, so being away from them is really hard, she said. Zeigler lives on a farm and plans to attend Fort Hays State University to study pre-medicine. She received her CNA while attending high school.
While the pandemic has altered senior plans, there are positive things to consider, too, Zeigler said.
"Seniors are in a bad situation," she said. "But people with the virus have it worse."
Drew Starbuck, a senior at Colby USD 315, said he is using his time to give back to his community. Starbuck's parents are teachers, and he plans to attend Kansas State University or Seton Hall University to study international relations.
"We can't change the fact that this has drastically changed our senior year," he said. "When we think about this, it will be a moment in time we'll always remember."
Many students said they are learning from the experience, and it is preparing them for adulthood and their futures.
Conversations with members of the Class of 2020 will continue. A smaller group of students selected from the original group of 64 will be asked to share further conversation with KSDE staff members.
The 64 seniors, listed below, along with their school district, are:
Robbie Stansbury, Lyons USD 405.

Michael Abieta, Hiawatha USD 415.

Dan Archer, Derby USD 260.

Avery Marie Berkley, Waconda USD 272.

Annie Bogart, De Soto USD 232.

Rhyann Brown, Osborne County USD 392.

Kaitlyn Burris, Goddard USD 265.

Ashley Chandler, Neodesha USD 461.

Madelynn Collins, Woodson USD 366.

Alec Damrell, Columbus USD 493.

Donna Duong, Winfield USD 465.

Ethan Fisher, Garden City USD 457.

Taryn Fleckenstein, Golden Plains USD 316.

Andrew Foote, Hoxie USD 412.

Haley Forge, Easton USD 449.

Abby Good, Council Grove USD 417.

Alexis Hansen, Republic County USD 109.

Gene Hanson, Herington USD 487.

Kaylee Harbour, Skyline USD 438.

Dalton Helbing, Clearwater USD 264.

Dylan Helbing, Central USD 462.

Ronald Heminway, Hutchinson USD 308.

Hallie Herkelman, Coffeyville USD 445.

Kallie Hutchinson, El Dorado USD 490.

Pooja Jain, Blue Valley USD 229.

Micah Jacques, Wichita USD 259.

Aubrey Kuhlman, Wallace County USD 241.

Edma Landa, Liberal USD 480.

Emma Lett, Kaw Valley USD 321.

Deshon Lewis, Lawrence USD 497.

Kelly Lonker, Wamego USD 320.

Alexa Alba-Martinez, Dodge City USD 443.

Valeria Martinez, Kansas City USD 500.

Aaran McAlister, Holton USD 336.

Morgan McIntire, Gardner USD 231.

Sloane McKinney, Spring Hill USD 230.

Alia Michaelis, Andover USD 385.

Tristan Mikesell, Concordia USD 333.

Elizabeth Ngatia, Fort Scott USD 234.

Eva Dushyant Noble, Seaman USD 345.

Mason Perez, Fort Larned USD 495.

Amanda Phanivong, Haysville USD 261.

Katie Reinert, Rock Hills USD 107.

Ella Roberts, Dighton USD 482.

Riley Robinson, Pretty Prairie USD 311.

Neva Roenne, Jefferson West USD 340.

Hayden Rogers, Ellsworth USD 327.

Yamilet Rojo, Moscow USD 209.

Emily Ryan, Central Plains USD 112.

Cody Savage, Leavenworth USD 453.

Lucy Schneider, Caldwell USD 360.

Kameron Schneweis, Hoisington USD 431.

Annika Senn, Newton USD 373.

Bailey Sipes, Stanton County USD 452.

Braxton Smith, Centre USD 397.

Drew Starbuck, Colby USD 315.

Kahrie Stegman, Pratt USD 382.

Cooper Thompson, North Ottawa USD 239.

Boyd Tweed, Jefferson County North USD 339.

Santiago Vasquez, Salina USD 305.

Sabrina Veith, Cheney USD 268.

Brigid Wentz, Shawnee Mission USD 512.

Taylor Wise, Kansas School for the Deaf.

Alyvia Zeigler, Paradise USD 399.