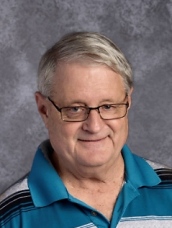 Vocal Director
Lyons High School
And
Lyons Middle School
High School: 620-257-5114 (Afternoon)
Middle School: 620-257-3961 (Morning)
Monday/Thursday
1st Hour: High School Band Assistant (8:00-8:48)
2nd Hour: 7th Grade Vocal (8:47 -9:31)
3rd Hour: 8th Grade Vocal (9:34-10:18)
4th Hour: Lionaires (10:33-11:21)
5th Hour: Lunch Duty/Recess (11:38-12:07)
6th Hour: 6th Grade Vocal (12:10-12:53)
7th Hour: Plan (1:42-2:22)
8th Hour: High School Chorus (2:22-3:10)
Tuesday
1st Hour: High School Band Assistant (8:00-9:28)
2nd Hour: 7th Grade Vocal (9:32-11:01)
Lunch Duty/Recess (11:34-12:06)
3rd Hour: 8th Grade Vocal (12:09-1:38)
4th Hour: Lionaires (1:41-3:10)
Wednesday
5th Hour: Plan (8:00-9:29)
6th Hour: 6th Grade Vocal (9:32-11:01)
Lunch Duty/Recess (11:34-12:06)
7th Hour: Lunch/Plan (12:09-1:38)
8th Hour: High School Chorus (1:41-3:10)
Friday
1st Hour: High School Band Assistant (8:00-8:41)
2nd Hour: 7th Grade Vocal (8:46-9:29)
3rd Hour: 8th Grade Vocal (9:32-10:15)
4th Hour: Lionaires (10:11-10:52)
5th Hour: Lunch Duty/Recess (11:02-11:31)
6th Hour: 6th Grade Vocal (12:14-12:51)
7th Hour: Plan (12:54-1:29)
8th Hour: High School Chorus (1:29-2:10)
Students are expected to be in assigned seats with their folders when the tardy bell rings.

Pencils are expected for each folder; do not use pens as substitutes.

Gum, pop, and food is not allowed in class; please dispose of them before class.

Water bottles are not only allowed, but encouraged.

Students will follow teacher's instructions at all times
Maintain a Positive Attitude

Develop and enhance proper singing technique and posture

Discussion during instruction will not be tolerated

Be prompt and prepared to work

Have fun because you are in Vocal
Students will receive a weekly grade based upon classroom performance. These weekly grades and any applicable performances will be averaged to determine the semester grade. Weekly grades will be determined based upon the following rubric:
100-90 The student always: has a positive attitude
89-80 The student usually: demonstrates proper vocal
79-70 The student sometimes: technique & posture
69 & below: The student does not: listens and follows directions
Students will receive 10 participation points for each class and will be averaged by semester.
Students who miss any required performance will result to a 10% lowered grade. This absence is not excused and make up work will not be accepted. Exceptions will be made for absences due to illness and family emergencies. Students may make up their grade by singing the performance literature. (ONLY IF EXCUSED)
Students who are academically ineligible may perform in a regular concert but not for KSHHAA events such as contest. Academically ineligible students will be given an assignment in lieu of the festival performances and must have it completed the day following the performance. Students failing to do so may receive a lowered grade.