The "1st Annual Rice County Air Show is a joint venture between
Lyons High School's AFJROTC and the Rice County Municipal Airport
The event will be held
Saturday, April 23rd
At the Lyons Municipal Airport
The event will start at 9:00 AM.
Free Fun For The Whole Family!
Activities All Day!
Come join us for breakfast as you check out the ROTC Air Show. We will be serving made-to-order omelets till 11. Free Will Donation. All donations will go to support projects of the Lyons FFA Alumni/Supporters.
Bouncy castles, the Eisenhower museum,
Food vendors, 3 different bands and a D.J will play throughout the day.
fire, police, and U.S. military vehicles. drones, huge kites, Free plane rides for kids 7 to 17, simulators to try your skills, military displays
And yes, lots and lots of airplanes.
Airplanes on display and airplanes doing fun stuff up in the sky!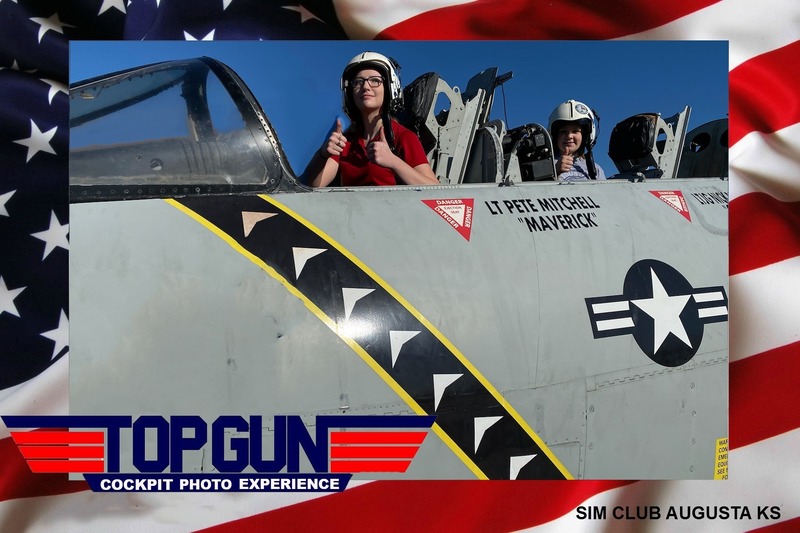 Get your picture taken from a cockpit
Huge kites will be in the sky!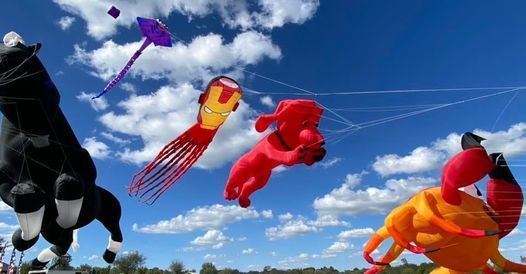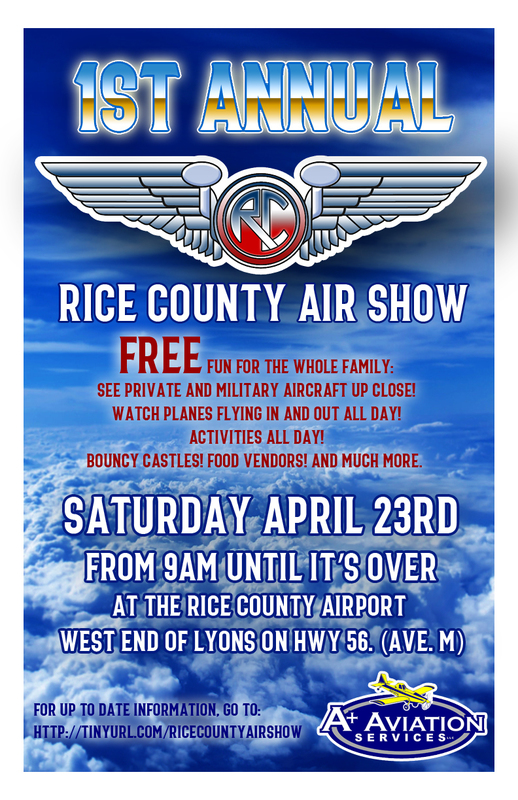 Printable PDF Version of Image

KLYO
LYONS-RICE COUNTY MUNI
LYONS KS Lat: N 3820.4 Long: W 09813.7 Elev: 1692 Var: -06
Longest Runway: 4401x75 CTAF: 122.8
Phone: 620-257-5002
Shared by Rice County and the City of Lyons, the Municipal Airport, the only airport in Rice County, has recently undergone an overhaul that increased both the length and width of the existing airstrip. The overhaul included new hangars, new lighting, and a new entrance and parking area were all added to expand the Rice County/ Lyons Municipal Airport.
Thanks to our sponsors:

Platinum
A+ Aviation
Midway Motors
Gold
Jacam Catalyst
Lyons Federal Bank
People's Bank
Robertson's Termite & Pest Control
Sonic Drive-In
State Farm
Temp Aire
THCM
Woolsey Monument
Zimm's Feedlot
Silver
Dumond Printing
Glenn's Bulk Food Shoppe
Kansas Central Services
Kansas Ethanol
Lyons Dental Care
Lyons Manufacturing
Bronze
Agri Center
B Z Bee
Calm Creek Carriers
First Bank
Phoenix Healthcare Holdings
Wheatland Auto Parts