Support Our Community!

updated 10/3/22
If you would like to help fund LHS scholarships and Lyons community improvement projects and get some delicious nuts and candies in the process, you are in luck! It is time for the annual Lyons Rotary Nut and Candy sales. I have attached an order sheet with prices. If you would like to order any of these items, please contact any Rotary member.
At the school, you could contact Darrin Ashmore or Bill Day.
Lyons Public Library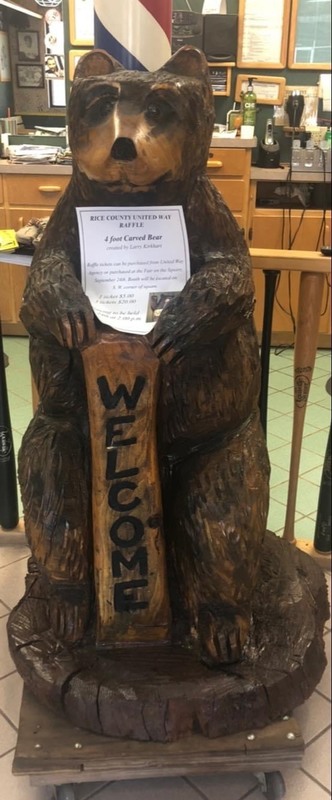 The United Way of Rice County supports many of the local nonprofits such as Cornerstone, Boy Scouts, Kiwanis, Rotary, Council on Aging, etc. These organizations, in turn, support many individuals and other groups, and the community. You can help out this year by getting your tickets to win this 4-foot-tall hand-crafted bear.
Contact any Lyons Rotary or Kiwanis member for tickets—$5 each or 5 for $20. At the school district, contact Rotary members Darrin Ashmore or Bill Day or Kiwanis member Linda Keller.