It is time for the Lyons Rotary Club annual gourmet nut sales which finances their scholarship program for LHS graduates and other community projects. If you would like to purchase nuts and help the Rotary club fund their scholarships, please contact Kelly Nusser, Bill Day, or any other Lyons Rotary member.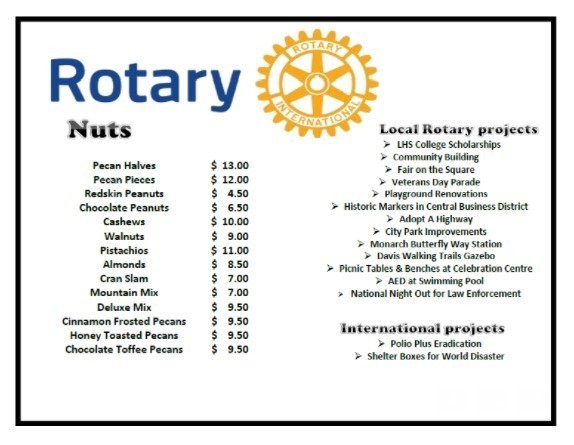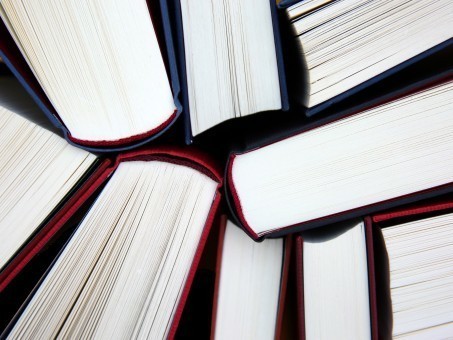 Lyons Recreation Commission
Lyons Recreation is hosting a Parent's Night Out on Friday, October 29. In the past our Parent Night Outs have consisted of Parents dropping off their kiddos (KG-5th Graders) at the LRC Gymnasium for several hours during the evening while the parents can have an enjoyable evening away. We've had anywhere from 15-30 children attend these events in the past. We have not done one of these events in the last year or so and would like to start this back up.
We are looking for some organization or group to help supervise and organize activities for these children. This can be a fundraising opportunity if any one is interested. With Halloween that weekend it may be an easy theme for the kids to enjoy dressing up in their costumes, pumpkin carving, etc.
If there is an organization wanting to help out with this event please email or call and we can schedule a meeting to discuss what we can do to get things rolling.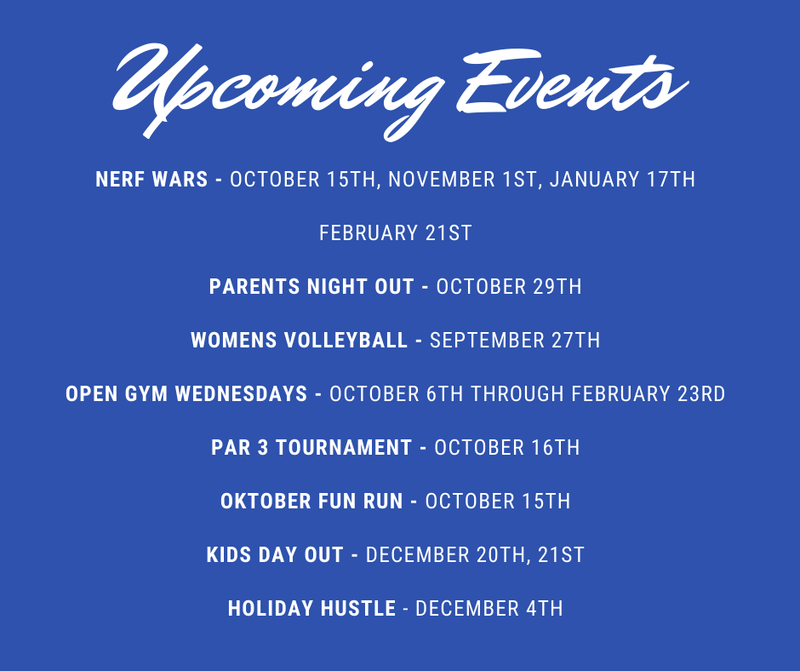 City of Lyons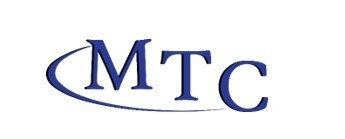 Contact: Jessica Andrews
FOR IMMEDIATE RELEASE
Tel. 877-216-9951
Email: marketing@mtc4me.com
Little River, KS- MTC is excited to announce their participation in the new Federal Communications Commission Emergency Broadband Benefit Program! MTC has always known the importance of offering high quality communication services to our communities, the need for these services is becoming more widely apparent. Internet is not only needed for our daily enjoyment, but is also essential in providing telework, telehealth, distance learning and other remote business services.
In an effort to help families and households struggling to afford Internet service, the Emergency Broadband Benefit Program was created. This temporary government program, will provide a discount of up to $50 PER MONTH towards broadband service for eligible households.
Who is Eligible?
A household is eligible if a member of the household meets one of the criteria below:
Has an income that is at or below 135% of the Federal Poverty Guidelines or participates in certain assistance programs, such as SNAP, Medicaid, or Lifeline.
Approved to receive benefits under the free and reduced-price school lunch program or the school breakfast program, including through the USDA Community Eligibility Provision in the 2019-2020 or 2020-2021 school year.
Received a Federal Pell Grant during the current award year.
Experienced a substantial loss of income due to job loss or furlough since February 29, 2020 and the household had a total income in 2020 at or below $99,000 for single filers and $198,000 for joint filers.
Meets the eligibility criteria for a participating provider's existing low-income or COVID-19 program.
How to Apply?
Go to GetEmergencyBroadband.org to apply online
Once approved, households can contact MTC by calling 877-216-9951 or e-mailing marketing@mtc4me.com to select an Emergency Broadband Benefit eligible service plan.
Both current and new MTC Internet customers who are approved can take advantage of the Emergency Broadband Benefit Program. For more information or to see if you qualify, visit https://getemergencybroadband.... today!